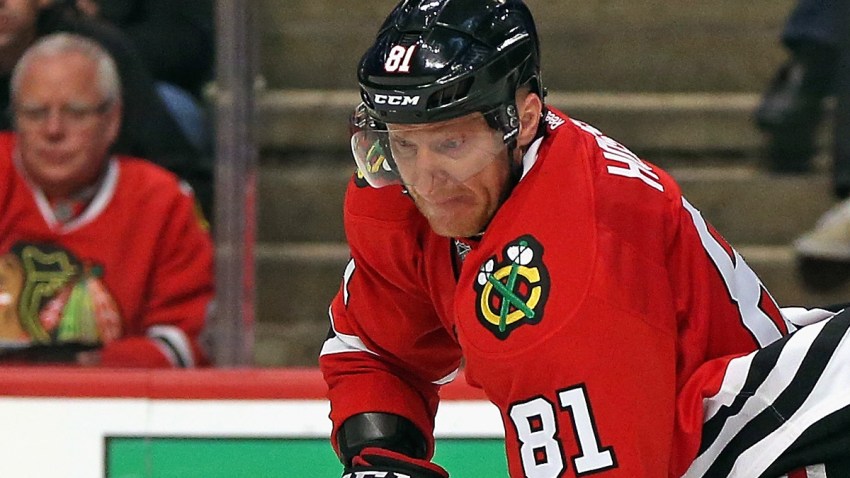 After a lot of indecision on the part of the NHL, it appears that the league has finally made its decision regarding salary cap relief for Chicago Blackhawks forward Marian Hossa.
According to The Athletic's Scott Powers, the Blackhawks will be allowed to place Hossa on long-term injured reserve after the NHL conducted an independent medical review.
Earlier this year, the Blackhawks announced that Hossa would be unavailable this season as a result of a skin condition caused by his hockey equipment. The winger is not technically retired, but isn't expected to play again as a result of the condition.

Hossa, who signed a 12-year contract with the Blackhawks in 2009, was only slated to make $1 million this season, but his salary cap hit was slated to be $5.3 million because the NHL uses the average salary of an entire contract to determine the hit.
Instead, the Blackhawks will be allowed to place Hossa on LTIR, meaning that they will be allowed to exceed the salary cap by $5.3 million to replace him on the active roster.
Reports surfaced over the summer that teams felt the Blackhawks were trying to circumvent the league's salary cap by placing Hossa on LTIR, triggering an independent investigation by the league. The Blackhawks are expected to officially announce the findings of that investigation as soon as Tuesday, and to place Hossa on LTIR on Wednesday when the new season officially begins.
When Hossa is placed on the list, the team is expected to sign defenseman Cody Franson to a contract to complete their opening night roster.