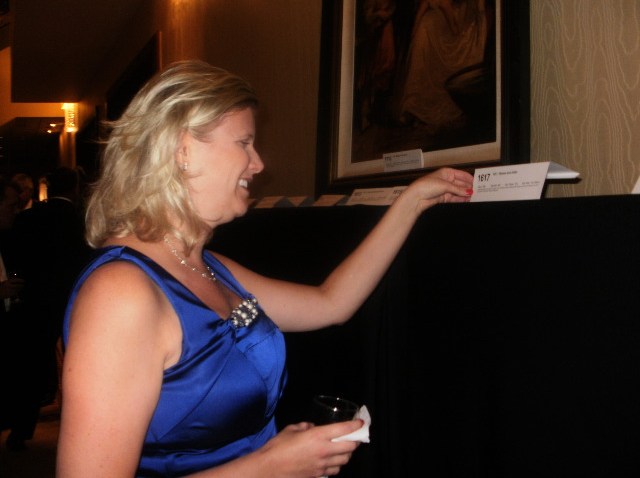 The NHL All-Star Game will be taking place in less than two weeks at Nationwide Arena in Columbus, and as the game approaches there will be plenty of speculation on which players will play on which teams.
Will Patrick Kane and Jonathan Toews go up against each other for the first time in an All-Star Game (they played on the same team in 2011, and Toews had to miss the 2012 game with an injury)? Will Sidney Crosby and Evgeni Malkin be opponents? Who will be this year's Mr. Irrelevant and be stuck in the bullpen until the last pick?
To help set the table for the draft, we've enlisted the help of Alex Quigley, formerly of 87.7 The Game's "Quigs and Finfer" show, to do a fantasy draft with us. We'll each pick teams based on the rules of the fantasy draft, with each team needing to select three goaltenders by the end of the 10th round, six defensemen by the end of the 15th, and 12 forwards total before the end of the draft in the 21st round.
Before the draft started, each side picked captains, and Quigley took Toews as the leader of his team. The leader of team Madhouse Enforcer will be former Blue Jackets star Rick Nash.
To determine the winner of this battle of hockey know-some-of-it-alls, we will get a point for each of the following categories: each of the skills competitions (fastest shot, fastest skater, breakaway challenge, shot accuracy, etc), most goals in the game itself, most assists, fewest goals allowed by our goaltenders, and finally for the player named MVP of the game. Whoever has the most wins in each of those categories will walk away with bragging rights (and potentially humiliation, but we'll get into that later).
Here are how the rest of the teams shook out:
Team Quigley:
Captain: Jonathan Toews
Alternate Captains: Alex Ovechkin, Steven Stamkos
Forwards: Sidney Crosby, Vladimir Tarasenko, Evgeni Malkin, John Tavares, Patrice Bergeron, Zemgus Grigensons, Radim Vrbata, Ryan Nugent-Hopkins, Patrik Elias
Defensemen: Dustin Byfuglien, Oliver Ekman-Larsson, Drew Doughty, Brent Seabrook, Ryan Suter, Justin Faulk
Goalies: Corey Crawford, Roberto Luongo, Jimmy Howard
Team Madhouse Enforcer:
Captain: Rick Nash
Alternate Captains: Tyler Seguin, Sergei Bobrovsky
Forwards: Patrick Kane, Jakub Voracek, Ryan Getzlaf, Tyler Johnson, Claude Giroux, Phil Kessel, Ryan Johansen, Anze Kopitar, Nick Foligno, Bobby Ryan
Defensemen: Shea Weber, Kevin Shattenkirk, Duncan Keith, Brent Burns, Mark Giordano, Erik Johnson
Goalies: Pekka Rinne, Carey Price
The NHL fantasy draft will take place on Jan. 23. The Skills Competition will take place on Jan. 24, and the All-Star Game will be played on Jan. 25. All three events can be seen on NBCSN.