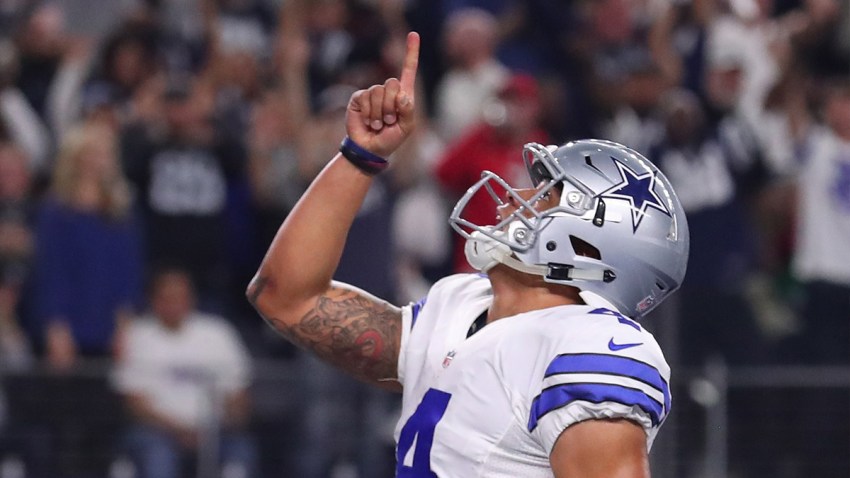 The NFL season is finally upon us, as 32 teams dream of Super Bowl glory and hope that this is the year that they will ascend to the top of the football mountain.
Of course, to do that they'll have to dethrone the New England Patriots, who are reloaded and looking for their sixth championship with Tom Brady under center.
Can they get there, however? To answer that, we're previewing the NFL and making our picks for the six playoff teams from each conference, and here are our picks from the NFC.
NFC East: Dallas Cowboys
Even with Ezekiel Elliott out of commission to start the season, the Cowboys are still chock full of talent, and they should be able to coast to another division title with Dak Prescott under center and with Dez Bryant still featuring as one of the top wide receivers in football.
The New York Giants could make some noise this season, but questions about their offense could come back to haunt them even with Odell Beckham Jr. on the field. Washington's receiver corps is much thinner than it was last season, and their defense has some question marks thanks to Su'a Cravens' talk of potentially retiring.
NFC North: Green Bay Packers, Minnesota Vikings
Until proven otherwise, the Packers are the class of the NFC North, and Aaron Rodgers has a new toy to terrorize opponents with thanks to Martellus Bennett. Jordy Nelson is a huge threat on the outside as well, and if Randall Cobb can stay healthy, this team should score gobs of points.
The Vikings have tremendous boom or bust potential, as Dalvin Cook looks to pick up where Adrian Peterson left off in the team's backfield. If Cook can thrive, and if Stefon Diggs can prove himself to be a number one wide receiver, then the Vikings should be a lot of fun to watch.
NFC South: Atlanta Falcons, Tampa Bay Buccaneers
The Falcons strengthened their defense in the offseason, and their offense is still strong with reigning NFL MVP Matt Ryan under center and Devonta Freeman and Tevin Coleman running roughshod out of their backfield.
The talk of who will finish in second in the division is perhaps the most fascinating discussion in football. Cam Newton and the Carolina Panthers are always a threat, as are Drew Brees and the New Orleans Saints. We're going with Tampa Bay, however, as Jameis Winston and Mike Evans are one of the best quarterback-receiver tandems in the NFC.
NFC West: Seattle Seahawks
Gone are the days when the NFC West could boast three potential playoff teams, but the division race could still be interesting. Seattle is still the favorite to win based on their history and their talent level, but Arizona could make it a race.
We're leaving the Cardinals out of a playoff spot simply because of Carson Palmer's age and questions about their defense, which lost Calais Campbell and D.J. Swearinger this offseason. If Tyrann Mathieu can stay on the field, and if rookies like Budda Baker and Rodney Gunter can step up, then the Cardinals will definitely be in the playoff hunt.