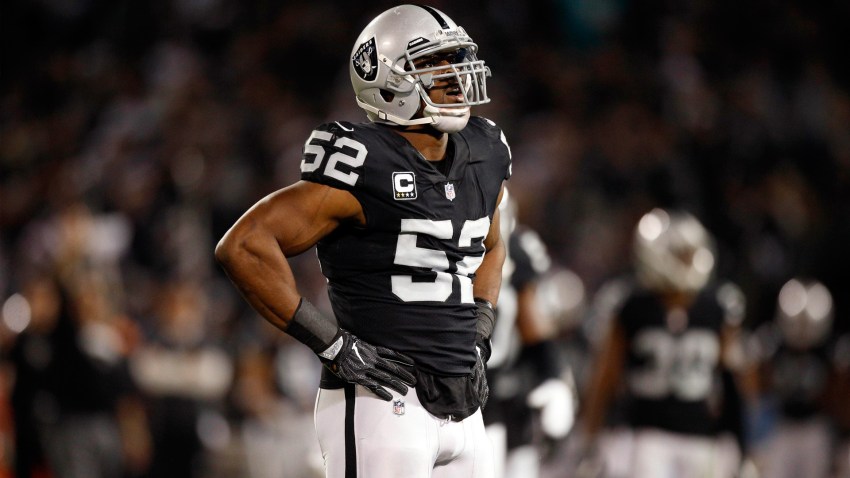 The Chicago Bears are dealing with injuries and depth concerns at their edge rushing position, but a name floating as a potential trade option could intrigue them as the season draws closer.
According to multiple reports, Oakland Raiders defensive end Khalil Mack, who is holding out from training camp as he seeks a new contract, could potentially be on the block, and the New York Jets are one of the teams that has reportedly reached out to the Raiders to acquire him.
While no report has necessarily linked the Bears to Mack, Vegas oddsmakers are saying that the Bears are the team with the second-best odds of landing him if the Raiders do indeed decide to trade him.
The Bears are dealing with an injury to outside linebacker Leonard Floyd, who broke two fingers during a preseason game Saturday, and have plenty of questions about their front seven as they prepare for the regular season.
With those questions in mind, and with plenty of cap space thanks to Mitchell Trubisky's rookie contract, the Bears could be in a good position to make a play for Mack.