The NFL announced an ongoing investigation into the New Orleans Saints for a "bounty program" run by the defensive staff and players. According to the league, during the past three seasons, players contributed to a fund that rewarded not just big plays, but injuries to opposing players.

Chicago played New Orleans in week two, and offensive players Earl Bennett and Gabe Carimi were both injured in the loss.

Carimi's injury was a freak dislocation of the knee, so it's unlikely that any bonuses were paid out when the offensive tackle left the game. However, Bennett was knocked out with a painful, though legal, tackle by Roman Harper. Bennett was hit in the chest by Harper's helmet.

The league claims Saints were paid $1,000 for knocking a player out of a game. Harper may have walked away with a grand while Bennett missed five games.

Upon hearing the news, Bennett tweeted a simple, "shake my head."

Jay Cutler did not leave the game with an injury, but he was beaten up throughout the game. He was sacked six times and hit 11 times by the Saints relentless blitz. After the game, he barely had a voice because his throat was stepped on during the game.

The league claims that Saints GM Mickey Loomis and coach Sean Payton both did nothing to stop the bounty program when the league first contact them about it in 2010. The league does not take kindly to any coach, player or individual openly disregarding player safety.

Via press release, NFL Commissioner Roger Goodell shared his disgust:
"The payments here are particularly troubling because they involved not just payments for 'performance,' but also for injuring opposing players," Commissioner Goodell said. "The bounty rule promotes two key elements of NFL football: player safety and competitive integrity.

"It is our responsibility to protect player safety and the integrity of our game, and this type of conduct will not be tolerated. We have made significant progress in changing the culture with respect to player safety and we are not going to relent. We have more work to do and we will do it."

Injuries are part of the game when everyone is playing by the same rules. When bounties are thrown on the table, it ups the ante for players to disregard safety.

The league cannot afford to let this slide, and they will likely drop the hammer hard on the New Orleans Saints.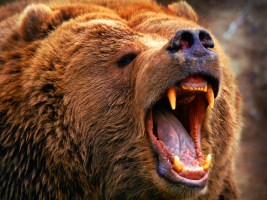 Check out Grizzly Detail: NBC Chicago's Bears blog features videos, photos, news, commentary and more. All the Grizzly Detail is right here.
Bear Down, Chicago.
Grizzly Detail on Twitter: @Grizzly_Detail

Copyright FREEL - NBC Local Media