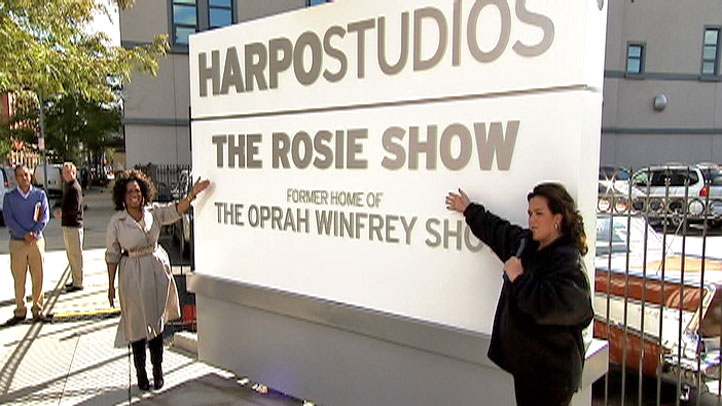 With "The Rosie Show" out of production, a Chicago media company plans to rent the vacant Harpo Studio's production space.
On Aug. 1 Harpo Studios will begin leasing out Oprah Winfrey Network's former "Rosie Show" office space to a local digital media company, marking the first time the studio complex has lent any portion of the space since it began production for Winfrey's daily talk show in 1990, according to the Chicago Tribune.
When Winfrey's show ceased production in 2011, the studios were repurposed to accommodate production for OWN programs. The network reportedly suffered losses of up to $330 million since its 2008 creation and O'Donnell's show, which failed to drum up anticipated viewings, was canceled, leaving the space vacant and no other shows to take it.
Though the network continues to inhabit 90 percent of the studio, the Tribune reports, the lease marks one of three promising real estate ventures OWN's declining ratings have brought to Chicago.
O'Donnell placed her Chicago mansion on the market for $2.5 million in March, just six months after buying it, a move that made many question the future of her declining talk show.
Shortly after, Winfrey placed one of her luxurious abodes on the market for just $2.8 million, nearly half of the $5.6 million she originally paid. Though she owns multiple properties in the Chicago area, she primarily lives in her estate in Montecito, Calif. where she launched and maintains OWN.