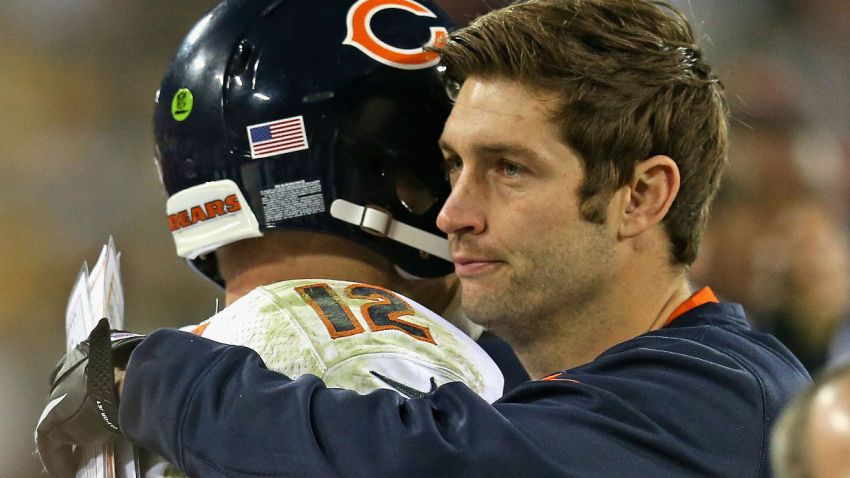 It's becoming increasingly likely that Jay Cutler will be the starter Sunday when the Bears square off against the Cleveland Browns.

After Wednesday's walk-through, Bears coach Marc Trestman said the medical staff had cleared Cutler "from a standpoint of allowing us to work him out at full speed."

But the decision on Sunday's starter won't be made until after Thursday's practice when the medical staff will make a decision based on how he works out and how he feels after the workout.

"I'm not going to leave things hanging," Trestman said. "We'll have receivers there afterwards we'll run, we'll work him through drops, redirect him through the pocket move him up and down and get as much suddenness as we can," Trestman said.

The optimism comes because Cutler did much the same last week in practices as well.

If Cutler's a go, he'll be taking the reigns back from Josh McCown, the NFC Player of the Week award after beating the Cowboys on Monday Night with five touchdowns -- four passing and one rushing.

McCown also set a Bears franchise record 36 completions Week 12 at St. Louis. He's passing for 258 yards per game and his 109.8 passer rating is third best in the NFL.

Yet Sunday, he'll likely be back on the sideline after four starts, and seeing action in seven of the Bears games this year, more than half of the schedule so far.

Cutler, who suffered a high ankle sprain in his return from a groin tear, has an 88.4 passer rating and is throwing for 238.5 yards per game this season.

He's also in the top two in almost every major passing category in Bears history, including 95 touchdown passes.

Which is why Trestman said the decision wasn't a tough one, because it was the plan all along.

"Josh has played very very well," Trestman said. "We're certainly very very happy with how Josh has performed, but this has been the plan, and we're going to execute it when Jay is ready to come back."