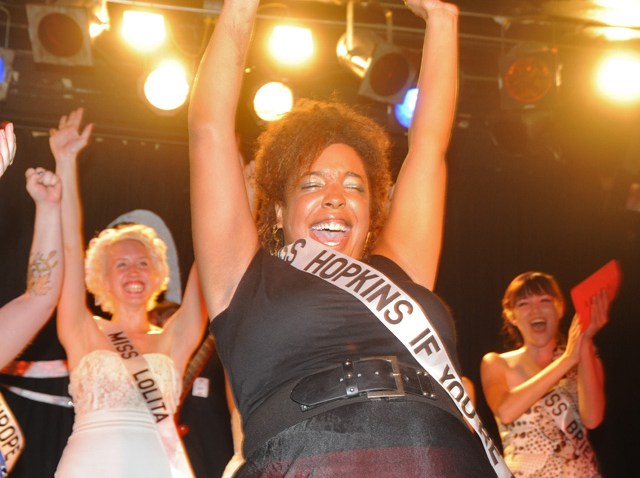 There she is ... Miss Wicker Park.

Thursday night, we'll find out who gets crowned the winner of what has to be Chicago's most unusual beauty pageant, but perfectly characteristic of the neighborhood.

To wit, the 2010 pageant culminated with the winner, Miss Hopkins if You're Nasty, spewing a stream of f-bombs before spewing the crowd with a can of PBR.

She'll be back this year, albeit as one of the judges as 10 ladies vie for the crown.

It all goes down at 8 p.m. at Double Door with a $10 admission fee for those who want to check out the spectacle for themselves. It will also be streamed live here.

The 10 finalists were whittled downed from dozens of entries on the event's Web site. They'll be judged on their talent, evening gowns and semi-serious questions on world events and social issues.

The winner receives $1,000 cash and a prize package.

And we'll see how she does with her beer-chugging skills.