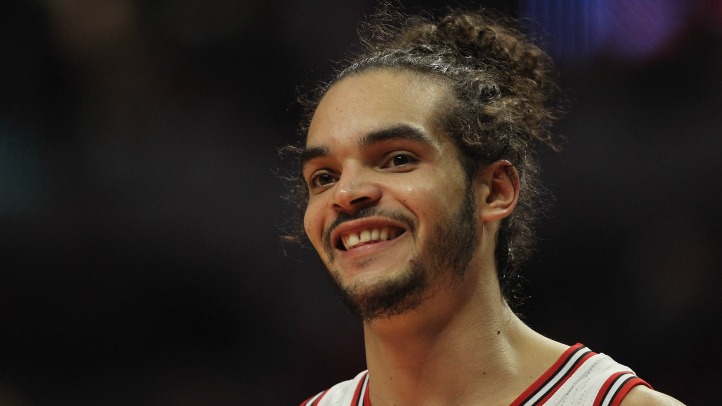 The Chicago Bulls have pretty much turned over their roster this summer, the same roster that led the team to the best record in the NBA for two consecutive seasons.
Many view the current roster as the Bulls attempt to just tread water until Derrick Rose can get back to 100 percent and a segment of the fan base considers it an insult that the team has made offseason moves that don't appear to allow them to remain competitive in 2012-2013.
But the most outspoken member of the team suggests that people not sleep on the Bulls this season.
Joakim Noah appeared on ESPN on Thursday and said he had no problem with those who doubt this team and he expressed full confidence that the Bulls will be ready for the upcoming season.
"Right now people are sleeping on us, and we're all right with that. We know at the end of the day, come playoff time, we'll be ready to go."
Noah has always embraced the role of underdog since his days as a kid growing up in New York City and no one thinking he was good enough to play basketball. As a result, it's his "against all odds" mentality that's made him a fan favorite and it's also one of the reasons why he loves playing in Chicago.
"We've gone through a little bit of adversity, but I think we're a team full of fighters. That's what I love about Chicago, about the Bulls."