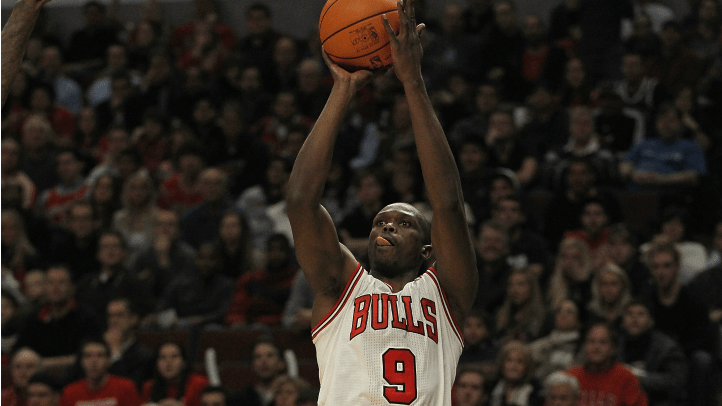 Now that the NBA season has come to a close, it's time to shift focus to the second most exciting time of the year, the off season. In Chicago, it's trying to figure out what the Bulls are going to do.
Although it remains to be seen if the team actually pulls the trigger on a deal, one thing is for certain, if any player on the current Bulls roster is the most likely to be traded, it's Luol Deng. But given how important he's been to Chicago's success over the last two seasons, on the surface, it almost seems counterproductive to move him.
At 27-years-old, Deng is one of the premier perimeter defenders in the NBA. His shooting has greatly improved along with his all-around game. And on top of that, he was named an All-Star this season for the first time in his career. It would seem that moving Deng would actually be a mistake.
However, given Derrick Rose's injury, the Bulls are now in a pseudo rebuilding phase. An uninjured and hyper-athletic Rose is the perfect fit for the current roster, especially with him as the dominant, offensive force. But once he comes back from his ACL injury, no one knows what type of player he will be and with the threat of him not being the same player looming large, Luol Deng may no longer be the best fit.