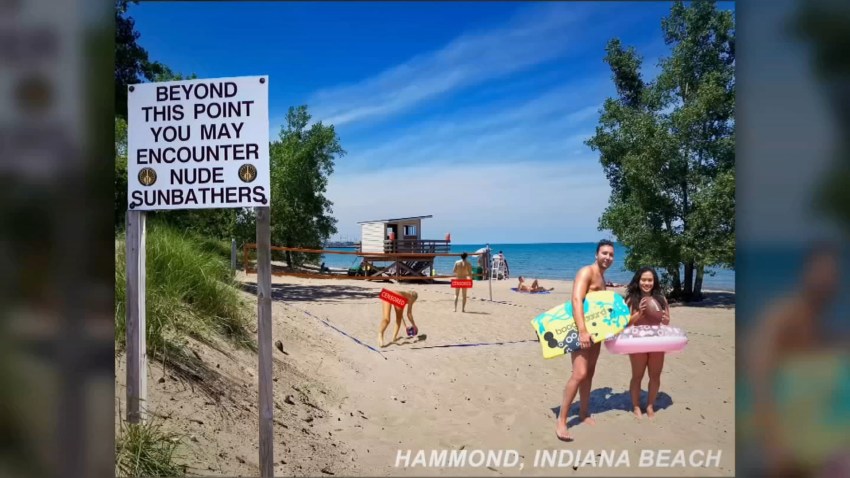 An Indiana mayor pranked his town for April Fools' Day by proposing a nude beach to boost tourism.
Hammond Mayor Thomas McDermott Jr. issued a press release Monday declaring his "bold new strategy to boost tourism in the city."
The plan included designating a section of the city's Lakefront Park Beach along Lake Michigan at the Hammond Marina as "topless or clothes optional." It also included adding activities like volleyball to that portion of the beach.
The release claimed it would draw visitors to the beach "with a European feel of sun bathing."
"It is a perfectly mature form of sun bathing and promotes increased self-esteem while also encouraging healthy living for all those who come to our beaches," McDermott said in a statement. "We plan to start our "clothes optional" beach program on May 25th to coincide with the annual opening of city beaches."
Life guards, however, would remain clothed, the release stated.
"We were having some trouble getting lifeguards for this season, but this program has resulted in a long list of applicants, some of which appear to be older than usual," Hammond Port Authority Director Milan Kruszynski said in a statement. "They told me they were very excited to patrol the beaches this year once the program was announced."
The mayor did not strip down the joke for several hours after the initial release.
By 2 p.m., he said "there have been strong opinions both in favor and opposed to the idea."
"After much research and hours of debate, Mayor McDermott has decided to…April Fool's the project," his office said in a statement.