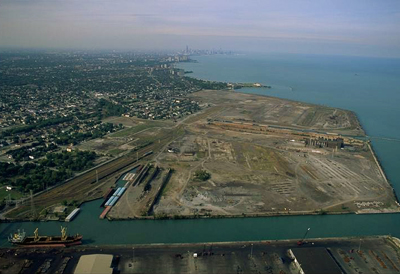 Mariano's may be joining the frontlines of a $4 billion development plan on the city's South Side.
The grocery store chain, which has significantly expanded its presence in the city this year, is reportedly in advanced talks to lease 70,000 square feet at U.S. Steel Works' former lakefront vista from McCaffery Interests Inc., Crain's Chicago Business reported.
The 589-acre lakeside location, which chairman and CEO Dan McCaffery intends to turn into a residential and retail complex, sits between 79th and 91st streets and is planned to have 13,575 residential units and roughly 17.5 million square feet of retail space with parks and a marina, according to Crain's.
Mariano's would reportedly stake out a spot at 87th Street and South Shore Drive, should the project move forward.
When the grocery chain might open in the area and how the new location would be financed is not clear.
The area is also a proposed site for President Barack Obama's library and museum, should it come to Chicago.