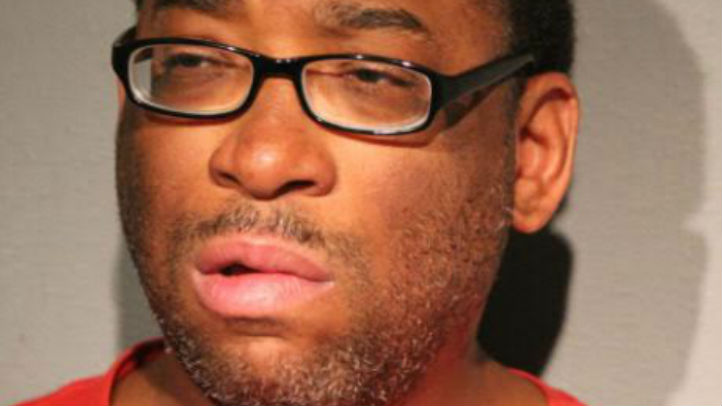 A South Side man charged with slashing a woman's face on a downtown CTA Blue Line platform had accused her of swiping his cellphone moments before the attack, the Chicago Sun-Times reports.
Casser Williams, 48, allegedly approached the 24-year-old woman just after 4 a.m. Friday as she walked toward the Clark and Lake train station and accused her of stealing his cellphone as he slept nearby, Cook County prosecutors said during a bond hearing Sunday.
The woman denied it and showed her own cellphone as proof she hadn't taken his, prosecutors said.
Williams, of the 9000 block of South Normal Avenue, then flagged down police, who verified the phone belonged to the woman and suggested Williams file a police report.
But the issue was not settled for Williams, who followed the woman onto the train platform where he again demanded his phone. The woman ignored Williams, who pulled out a knife and sliced the woman from her left ear to the left side of her mouth, prosecutors said.
She then "tossed her phone to the defendant," prosecutors said.
A witness called 911 and guided police to Williams' location where he was arrested and found in possession of the woman's cellphone and a 3-inch folding knife, according to police and court records.
Witnesses identified Williams, who was charged with felony counts of armed robbery and aggravated battery with a deadly weapon.
The woman's wound required 25 stitches.
According to prosecutors, Williams later told police: "I cut that b—-. I should have cut that b—-'s heart out."
Williams has a history of violence, prosecutors said.
He has served time in an Illinois prison for cutting a man's hand at a restaurant with a box cutter, prosecutors said. The wound required surgery. He also has a felony robbery conviction and 10 misdemeanor convictions on his record.
Williams' bail was set at $950,000 by Cook County Judge James Brown. He is due back in court Oct. 23.
Copyright CHIST - SunTimes