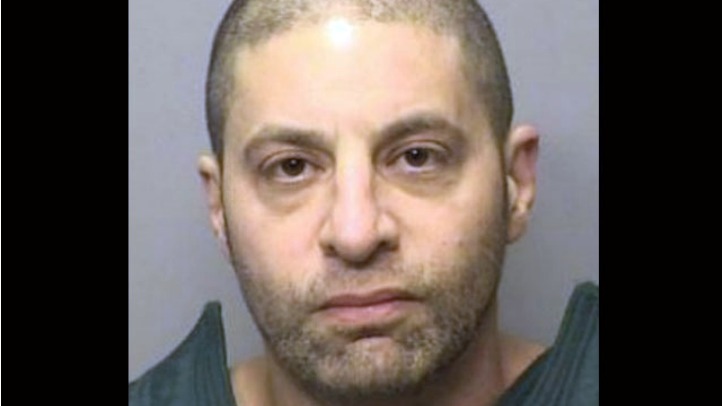 A man facing more than 200 years in prison for health care and medical malpractice charges has asked for his trial to be moved to a different court district in Indiana.
Defense attorneys for Dr. Mark Weinberger expressed concerns Tuesday over the local media coverage's effect on potential jurors in the Hammond, Ind. district.
Weinberger tried to submit a plea agreement April 26, which would have given him four years in prison in exchange for a guilty plea on 22 counts of health care fraud.

District Judge Phillip Simon rejected the plea, saying he didn't think the case was limited to 22 counts and that insurance company records identify at least 53 other patients who were billed for nose surgeries.
Weinberger's trial is set to begin in January.
"I'm sure the citizens who sit on the criminal jury will do their job and convict him on all 22 counts so he doesn't have the opportunity to treat his patients like paychecks and never practice medicine again," said Kenneth J. Allen, attorney for many of Weinberger's patients.
A Lake County, Ind., jury found Weinberger guilty in March and awarded a victim's family more than $13 million in damages.
A civil suit alleged that Weinberger failed to diagnose Phyllis Barnes' lung cancer and instead treated her for other ailments in an intentional money making scheme. The defense team tried unsuccessfully to convince the jury that the oversight wasn't intentional and that some cancers are difficult to detect.
"I don't know if anyone will ever know how many people he did hurt and how many families he brought such harm to," said Peggy Hood, Barnes' sister.
"He looks so beaten down, and I feel good seeing him this way," Hood said of Weinberger. "It just feels good to know he's not going to get out anytime in the foreseeable future."
Weinberger also faces more than 350 medical malpractice suits in Indiana, as well as a federal lawsuit filed by his malpractice insurance provider. The company contends Weinberger breached his contract when he fled the country, becoming an international fugitive.