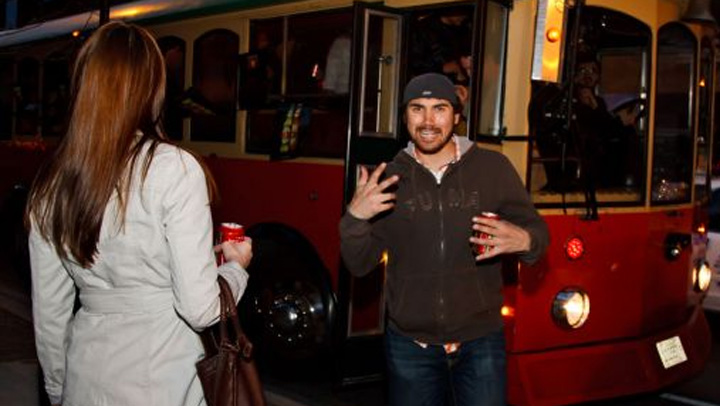 Get on the bus, lush.

If your idea of a good night out involves $2 Old Styles and questionable bathroom conditions as opposed to velvet ropes and bottle service, Lottie's Pub has an event for you.

They're hosting the 4th Annual Bucktown Old School Dive Bar Pub Crawl on January 29.

For $15 per person, you get a ride to three neighborhood dive bars on a school bus and road "pops" on the bus. The three dive bars won't be revealed until that day.

Registration begins at 2 p.m., and the party finishes up at 7 p.m. back at Lottie's for a buffet and karaoke.

Although we'd highly suggest eating something beforehand.