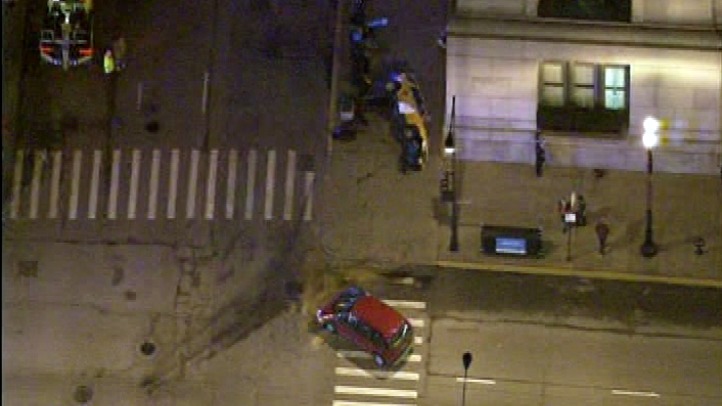 Four people were injured in a bad rollover crash early Friday outside City Hall downtown.

A red mini-van and cab were involved in the crash at the southwest corner of Clark and Randolph streets. Police continue to investigate, but the cab appears to have rolled over and hit a stop light before landing on its side.

Four people were transported in critical condition, two to Northwestern Memorial Hospital, two to Stroger Hospital.

Clark and Randolph streets were temporarily closed. Commuters were urged to enter downtown through the Ohio feeder ramp.