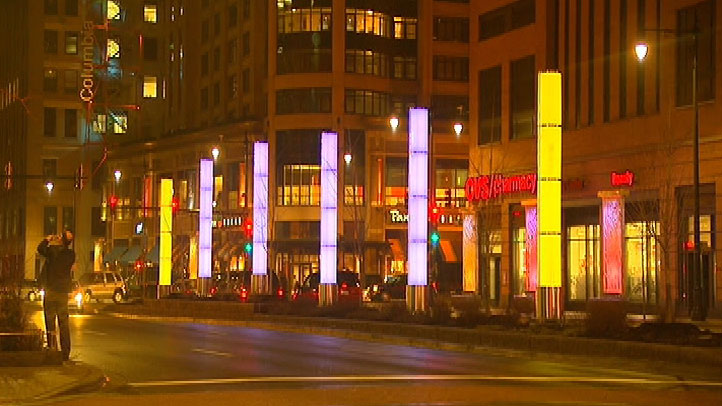 It may be lights out on the Congress Parkway reconstruction project, but the new shining spectacles dotted along the parkway will certainly catch your eye.
About 600 LED lighting fixtures positioned along Congress flickered on Thursday night to mark the end of a $24 million project to improve in roads and streetscapes.
The project began in 2010 and aimed to alleviate traffic jams by redesigning Congress Parkway between Wells Street and Michigan Ave.
The 20-foot pillars can feature about 16 million colors. However Janet Attarian, a Chicago Department of Transportation project director, said four main color schemes for seasons and holidays will be used.
In addition to the light display, landscaping was installed to bring life to the parkway and sidewalks were widened.