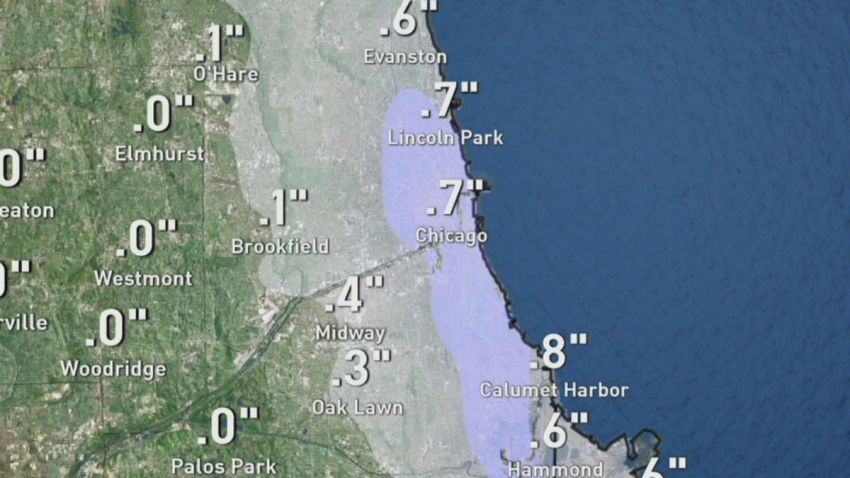 Lake effect snow showers could bring accumulating snow to parts of the Chicago area Friday, just as northern Illinois battles a round of brutal early-winter cold.
Temperatures are expected to start falling Thursday evening into the mid-20s and into the teens by the overnight hours.
The cold temps could be met with wind chill values in the single digits late Thursday and into early Friday. Early morning wind chills could even dip below zero in some locations.
The record-low temperature for Nov. 10 in Chicago is 18 degrees, set in 1986.
Meanwhile, lake effect showers are expected to develop overnight in northwest Indiana before shifting into Chicago by daybreak Friday.
The morning will see partly sunny skies inland, but mostly cloudy conditions along the lakefront as the lake effect showers begin to taper.
The snow is expected to be out of the area by early afternoon, leaving anywhere from a dusting to an inch of accumulation possible.
Highs for the day are expected to sit in the low- to mid-30s.
Another chance for light snow showers returns Sunday, as light rain could turn to snow during the early morning hours.
Weekend highs are forecast to be in the low- to mid-40s.