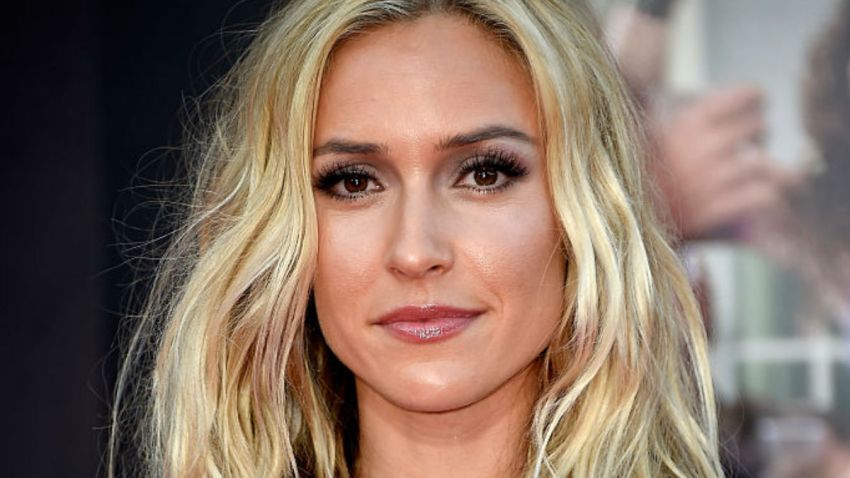 Jay Cutler may not be the most beloved quarterback in football, but after a strong performance during Monday night's game against the Minnesota Vikings, his wife has a message for all his critics.
Cutler, who made his 100th start for the Chicago Bears during the Halloween win, threw for 252 yards, a touchdown and had no interceptions.
And after the victory, Kristin Cavallari tweeted a subtle message to fans.
"Can everyone shut up now?" she wrote, alongside a fitting emoji.
The tweet has been favorited nearly 6,000 times and re-tweeted more than 2,300 times.
The former reality star turned designer has been vocal to Cutler's critics and is no stranger to social media backlash.
Most recently she faced shaming comments from followers after posting a photo of her two young sons celebrating the Fourth of July..
"Even though we're not in the states, were still celebrating," Cavallari wrote. "Hope everyone has a fun and safe 4th! #MyGuys"
It didn't take long for hundreds of Instagram comments to pour in on the post, shaming her boys – ages 2 and 3 – for being "too thin." The post spawned countless headlines debating healthy body weight for kids, diets and speculating on Cavallari's parenting skills.
To which, Cavallari fired back:
"Yep, I starve my children," she wrote. "Just blocked the most people I've ever blocked in my entire life. Happy 4th hahaha."
Earlier this year, the former reality star caused controversy with a recipe she shared with People Magazine.
Cavallari, who is married to Bears quarterback Jay Cutler, said she wanted to avoid "heavily processed store-bought formula" and decided to use goat's milk because her sons have sensitivities to milk from cows. The article was reportedly removed from the site after many concerns and complaints.