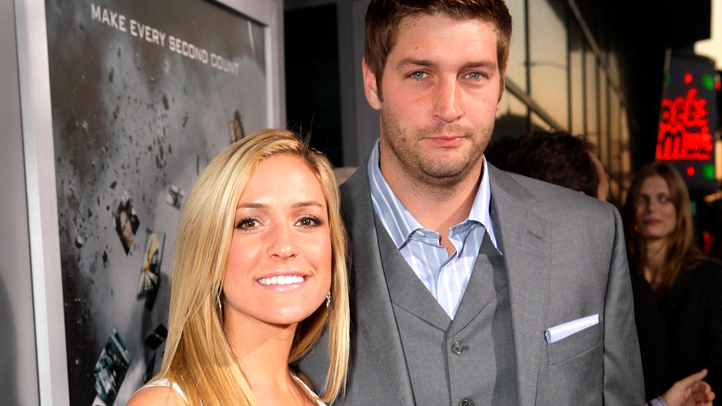 Expectant mother Kristin Cavallari is proudly sporting the beginning of a new baby bump.
E! News reported that the former "Hills" star was starting to show while hanging out with her pet dog near her Chicago home. The sight comes after she and husband Jay Cutler announced two weeks ago that they're expecting a second child.
"Thank you for all the love!!" Cavallari tweeted after the big reveal. "We are so excited for Camden to be a big brother!"
The couple's first-born, Camden Cutler, was born in August 2012.
While getting into the swing of pregnancy round two, Cavallari celebrated Chicago's first snowfall. She tweeted a photo earlier this week of the "winter wonderland" near her home.