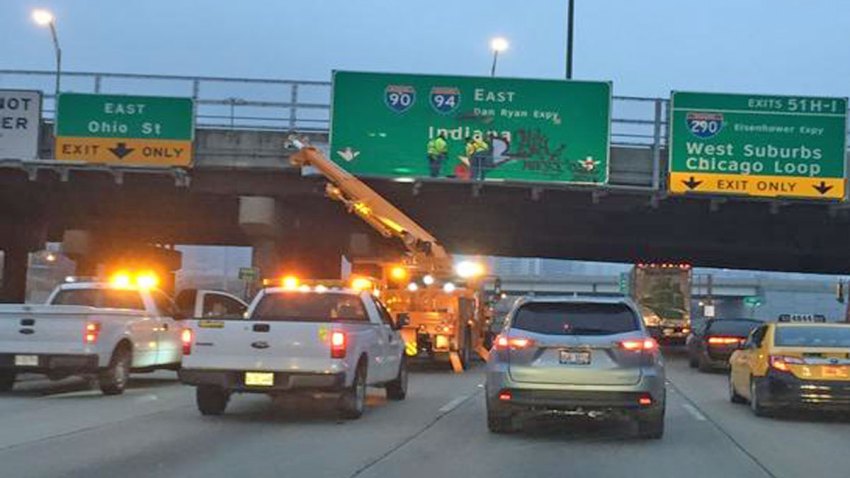 Commuters on the inbound Kennedy Expressway met brutally long commute times due to morning fog and unfortunately-timed work to clean graffiti off an overhead sign.

Illinois Department of Transportation spokesman Guy Trigdell said authorities were alerted to the damage to the sign over Division Street at about 6 a.m.
"It is an interstate system and it's of great importance we address these situations as quickly as possible," Trigdell told NBC Chicago.
The placement of the cleanup crews caused the morning traffic to grind to a halt and created a backup for miles. At their worst, commute times exceeded two hours from O'Hare International Airport to the Jane Byrne Interchange.

"We cannot emphasize enough how dangerous and, as this morning showed, disruptive, this kind of vandalism is. If anyone sees this kind of activity taking place, they are urged to call law enforcement immediately," Trigdell said, adding that most of the cleanup work was completed by about 10:45 a.m.