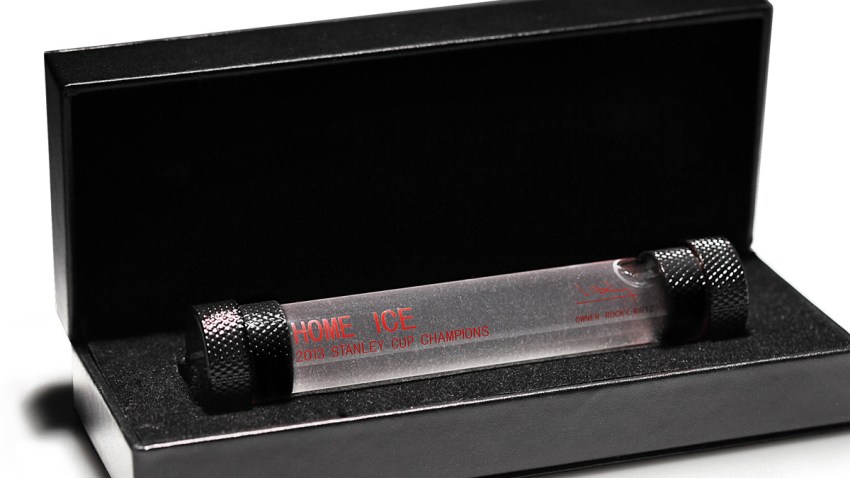 The Chicago Blackhawks on Monday began selling an interesting collectible: melted ice from the United Center that was removed after the team won the Stanley Cup championship in June.
Each vial of ice costs $99, with 100 percent of the proceeds going to Chicago Blackhawks Charities, an organization that benefits underprivileged youth in the state of Illinois. Only 2,013 of the vials will be sold, and if they are all purchased by fans, then nearly $200,000 will be raised for the charity.
Despite the benevolent motives behind the sale of the vials, some folks have not been so kind.

Enter ESPN personality Keith Olbermann, whose new show "Olbermann" has made a habit of taking on controversial sports topics in an interesting and refreshing manner. One of the show's regular segments is a take-off of a segment on Olbermann's show "Countdown," which aired on MSNBC. The segment is called "Worst Persons in the Sports World," and on Tuesday night, the Blackhawks were the star attraction:
If you are at work or otherwise unable to watch the video, here is what Keith had to say about the sale:
"Melted Stanley Cup championship ice," he stated incredulously. "Water! You're charging fans 99 bucks for bottled water! How much more for the bottled water Patrick Kane skated on?"
Olbermann does caution before the segment that the statements he makes are not to be taken literally, but it still raises an interesting question: should the Blackhawks be criticized for the sale despite the noble aspiration of raising money for charity? Olbermann is obviously focused on the absurdity of a fan actually buying a vial of water, but should he focus more on the charity aspect of things?
Let us know what you think in the comments.