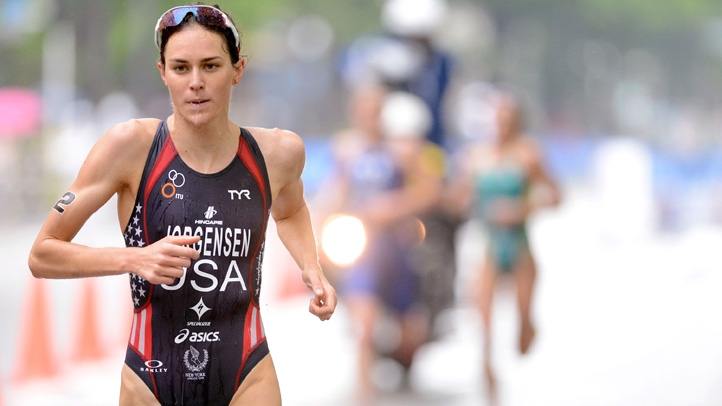 The world's top-ranked woman triathlete has just run herself into the history books.
Gwen Jorgensen took first place in this weekend's Elite Women race in the 2014 ITU World Triathlon in Chicago with a time of 1:55:33.
Jorgensen, a Minnesota native with Wisconsin roots, became the only woman to win six World Triathlon Series races. She was closely followed Saturday by world champion and Olympic triathlete Helen Jenkins of Great Britain, who finished with a time of 1:55:53.
Chicago is the fifth of eight stops in the series in which elite triathletes compete head-to-head throughout the year. It's only the third U.S. city to host the series, which also stops in international locations such as Auckland, New Zealand and Stockholm, Sweden.
The event features 130 triathletes, 60 elite paratriathletes and 4,000 age-groupers competing along the shores of Lake Michigan before finishing at Buckingham Fountain in Grant Park.
The men's event will air live on the NBC Universal Sports Network on Sunday at 4 p.m.
Motorists should note that traffic will be halted on Lake Shore Drive for about 8 minutes at 4 p.m. Sunday for the race.