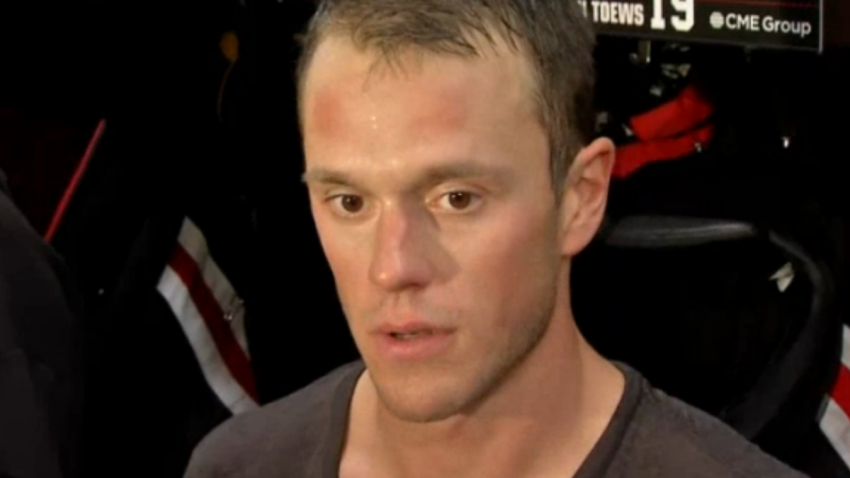 Chicago Blackhawks captain Jonathan Toews will not return to the ice on Saturday, as he will miss the team's season finale with an injury.
Toews, who has missed the Blackhawks' last seven games with an upper body injury, will also miss the finale against his hometown Winnipeg Jets as the Blackhawks wrap up their first postseason-less campaign since 2008.
Toews will end the season with 52 points, his lowest in a full 82-game season. The 20 goals he scored are the fewest he's ever scored in his 11-season NHL career, and his minus-1 rating is the worst of his career.
The Blackhawks will end the regular season against the Jets on Saturday, with puck drop scheduled for 6 p.m.