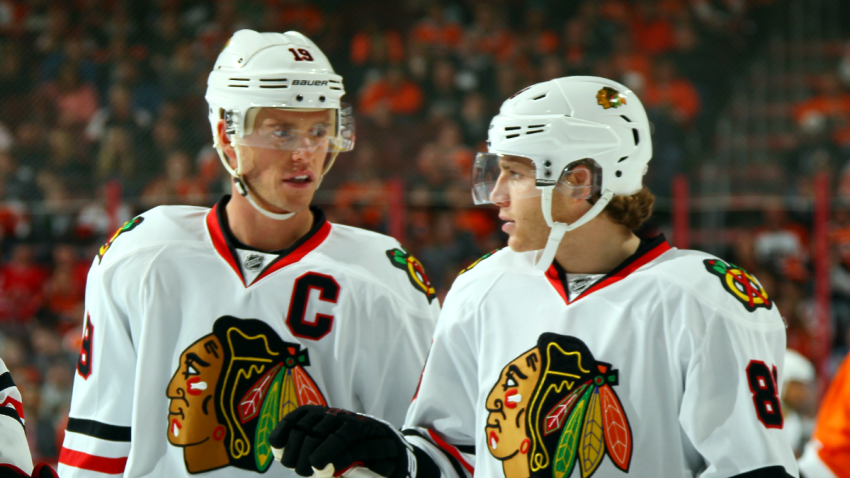 Team USA's victory in the World Junior Championships had to be insanely gratifying for Patrick Kane, who is viewed by many to be the face of American hockey, but apparently the payoff was even sweeter for the winger as he gets to stick it to Blackhawks captain Jonathan Toews.
Toews, who represented Canada in the 2006 edition of the tournament, made a wager with Kane prior to the tournament's gold medal game, which pitted the Canadians against their American rivals. When the Americans won by a score of a 5-4 in a thrilling shootout win, Kane was triumphant, and now we know what the terms of the bet are.
Much like LeBron James did when the Chicago Cubs beat the Cleveland Indians in the World Series, Toews will have to don the jersey of his team's bitter rival, and will be showing up to the United Center wearing a Team USA jersey at a to-be-determined date, according to Blackhawks radio analyst Judd Sirott: [[409977575, C]]
According to Second City Hockey, Kane also won a bet with Artemi Panarin, whose Russian squad lost to the Americans in the semifinals of the tournament. That bet was for $500, and one would imagine that the satisfaction of watching the American squad win all seven of their tournament games en route to the championship title.