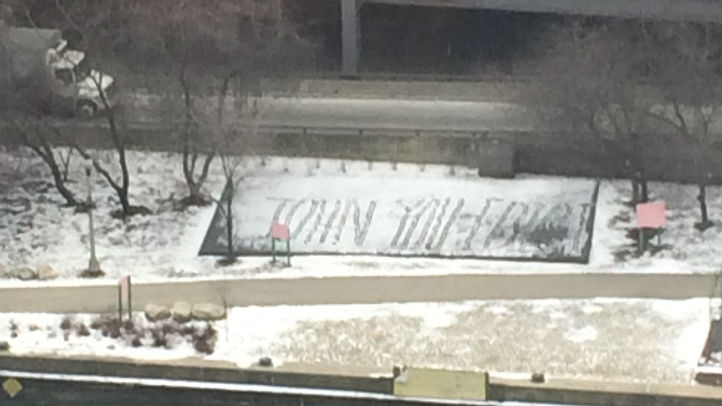 Someone in Chicago really thinks John is an idiot.
A large message was written in the snow in Chicago Friday morning that read "John You Idiot."
The message appeared on the south side of the Chicago River between Columbus Drive and Michigan Avenue.
It's not quite clear who wrote the snow note, or who John is, but the message appeared on the same day Matt Forte announced the Chicago Bears would not be re-signing him.
"Despite my wishes, my days as a member of the Chicago Bears have sadly come to an end," he said. "I was informed earlier this week from the GM that they will not be attempting to re-sign me in free agency. I will remain forever grateful for my time spent in Chicago and being able to play for an organization with such a rich history. My only regret is not being able to win a Lombardi trophy for the best fans in all of sports. I'm excited about the next chapter of my NFL career. But, Chicago will always be home. God Bless and Bear Down!"
The Bears also confirmed the news Friday morning.
"These decisions are never easy, especially given what Matt has meant to our team and community," Bears General Manager Ryan Pace said in a statement. "We have a tremendous amount of respect for him. Matt is one of the all-time great Bears and did an excellent job for us on and off the field last season. He was a tremendous teammate. We thank him for his professionalism and wish him the very best as he continues his career."
Could it be that the John in the message is actually Bears Head Coach John Fox?
Until the message's writer comes forward, we may never know.