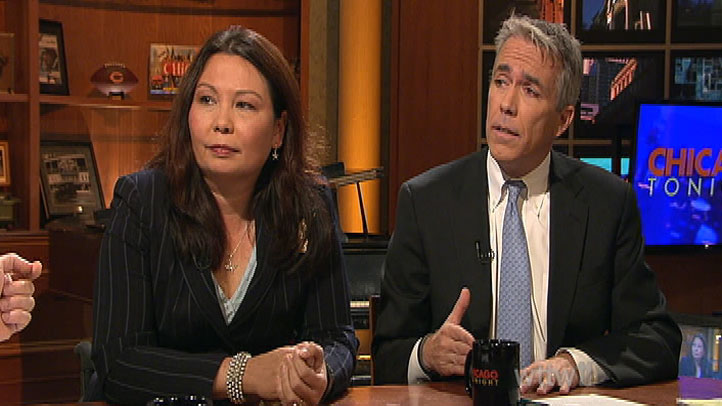 Democrat Tammy Duckworth has decided to make abortion rights the central issue of her campaign to unseat Rep. Joe Walsh, Tea Party-Ill.

Duckworth is airing a television ad calling Walsh's position -- which would prohibit abortion under all circumstances -- "extreme." During Thursday's debate on WTTW's Chicago Tonight, Duckworth proclaimed herself "pro-choice without exceptions" and said that Walsh would "let a woman die, rather than to give the doctor the option to save her life."

"That's not fair," protested Walsh, who was a pro-choice candidate when he ran against Rep. Sidney Yates in 1996. "That's not fair."

In a short press conference after the debate, Walsh explained why it's not fair to say he'd allow a woman to die rather than have an abortion. Because, thanks to medical advances, it's impossible for a woman to die in childbirth!

"This is an issue that opponents of life throw out there to make us look unreasonable," Walsh said. "There's no such exception as life of the mother, and as far as health of the mother, same thing, with advances in science and technology, health of the mother has become a tool for abortions any time, under any reason."

After Walsh was finished flossing his degree from the Todd Akin School of Gynecological Medicine, the Duckworth campaign responded with a press release that concluded:

"Walsh wouldn't have to go far to find a counter-example that undermines his medical theory. Rep. Jackie Speier (D-Calif.) has spoken movingly on the House floor about needing an emergency procedure to terminate a pregnancy that threatened her life."