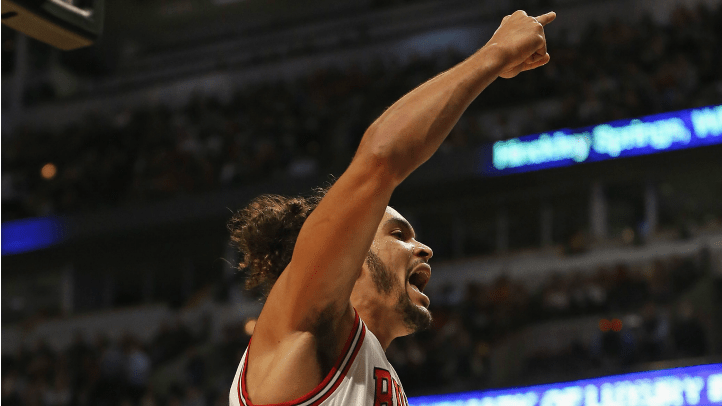 When the Los Angeles Lakers traded Andrew Bynum to the Philadelphia 76ers to make room for Dwight Howard on their roster, the trade instantly made the seven-year veteran the most dominant big man in the Eastern Conference.
But Bynum has yet to play a game for his new team and news has begun to surface that he'll be out indefinitely with yet another knee injury, something that has plagued the 25-year-old his entire career.
Of course it's never good when a player with so much talent and potential gets hurt, but for Bulls fans, it's a blessing in disguise.
With Howard in the Western Conference, the injury to Bynum – and subpar play by other Eastern Conference centers – possibly paves the way for Joakim Noah to make his first ever All-Star appearance in February.
Joakim is averaging career-highs in a number of statistical categories this season, including points (14), blocks (2.1) and assists (4.1). Although it's still early in the year, he's clearly the best center in the East right now.
Unfortunately, as it relates to the ASG and the new balloting format, which has eliminated the center position entirely, this could play a role in keeping him out. But even though that sounds bleak, there is still hope.
Fans of course, vote on the starters, but the best chance for Noah is to be voted in as a reserve by the coaches, which seems to be a much more realistic and likely scenario.
Joakim was asked if he was the best center in the Eastern Conference after Saturday night's win over the Milwaukee Bucks and he couldn't answer definitively. "Am I the best center in the East?" repeated Noah after being asked the question initially. "I don't know, man. You tell me."
Luol Deng certainly thinks so and many Bulls' fans would agree. But if Joakim keeps playing at a high level and makes the world's greatest pickup game in Houston in a couple of months, then he won't need anyone to tell him, he'll know for himself.