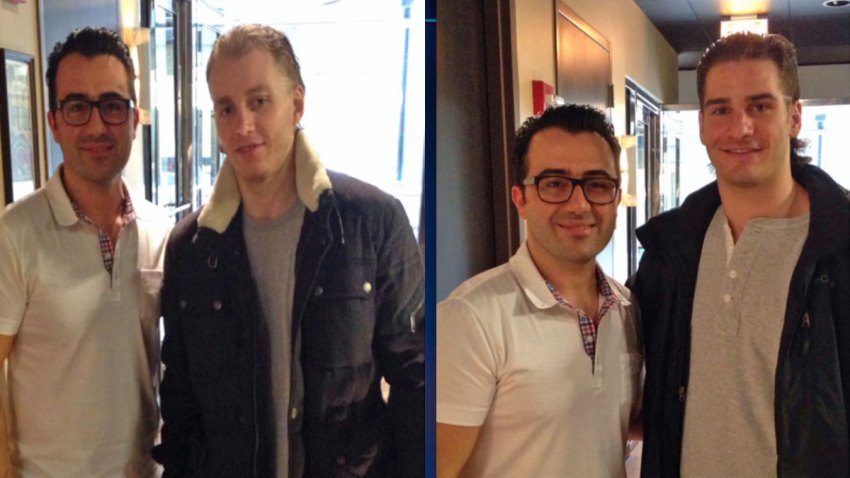 In what is quickly becoming a rite of spring in the Windy City, Patrick Kane and Brandon Saad went into Carmello Periti's "316 Club" on Tuesday and emerged as changed men.
That's because the duo once again allowed the Chicago-area barber to style their hair into their playoff mullets. Kane, who has been going to Periti for haircuts since 2009, started the mullet tradition back in 2010, and when the Blackhawks won the Stanley Cup that year, his distinctive hairstyle was the talk of the town. With his long, curly hair and the racing stripes on the side of his head, Kane's choice of style may have been unorthodox, but it certainly proved to be a good luck charm as the team won its first championship in 49 years.
Here is what Kane's hair looks like when he has it styled into the mullet, courtesy of former Blackhawk Adam Burish:
Hey @88PKane bet by next year that beard fills in and you won't have to go with the mullet! #getthecup #ginger pic.twitter.com/mUKWNYzr3E — Adam Burish (@ABurish37) June 11, 2013
In 2013, the tradition continued as Kane convinced Saad, then a rookie, to join him in their follicle quest. The Hawks once again won the championship with the two players sporting the haircuts, and it appears that they will try to secure the team's third title in five seasons while rocking the iconic 'dos.
Hawks fans will get their first opportunity to see the haircuts on Thursday night when the Blackhawks skate against the St. Louis Blues in Game 1 of the Western Conference Quarterfinals.