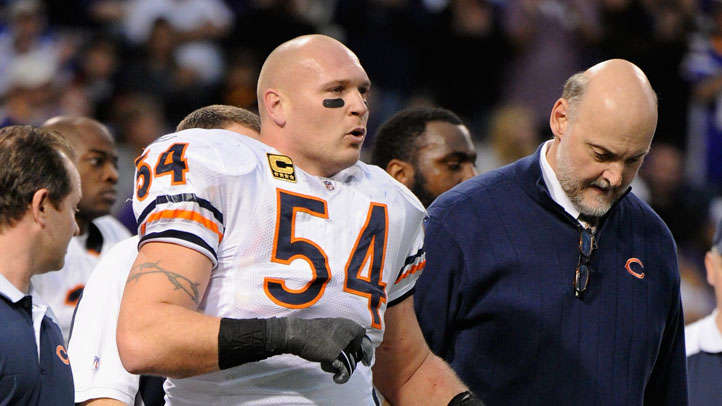 The Bears were far from healthy when their season ended on New Year's Day. As they head towards off-season conditioning in April, who will be there, and who will still be convalescing?

Lovie Smith talked about the state of some of his players.

Jay Cutler's broken thumb helped torpedo the 2011 season, but Smith said he's now in perfect health.

"Thumb is fine, so we don't see anything major as far as injuries we're going to have to deal with coming up," said Smith.

Brian Urlacher left the game against Minnesota with a twisted knee, but Smith dismissed any concerns about his health or his age of 34.

"I just don't think that will really be an issue. You and I both will probably be long gone in retirement, and Brian will still be playing," he said.

He was not as confident when talking about Johnny Knox, whose season was ended by an ugly back injury. Reports have Knox not ready to play until the season has started.

"Right now with Johnny, looking at that injury, I'm just counting on him to get better each day and we'll see how it plays out. There's a long road to recovery and we have time. If Johnny's ready to go, he is one of our guys," he said.

Gabe Carimi was the Bears' first-round draft pick in 2011, but missed much of the season due to a knee injury. Smith is hoping to have Carimi back in time for off-season workouts.

"He's working hard. When I say 'hopefully,' I don't know exactly when Gabe will be ready right off the top of my head," Smith said. "I just know I see him every day working and everything is going as planned. We're excited about what Gabe Carimi will bring."
Copyright FREEL - NBC Local Media