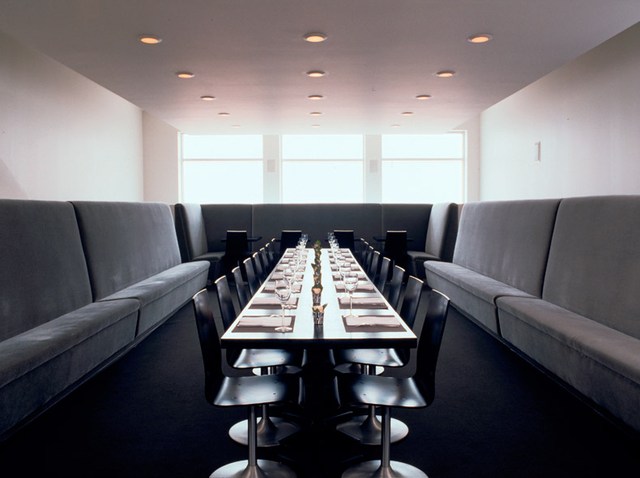 Still contemplating where to take that potential client for an impressive business lunch? Chicago has come to host one of the country's hottest dining scenes, so it shouldn't be hard to find a good nosh spot.
"A sleek, minimalist counterpoint to Chicago's testosterone-heavy steakhouses, this eatery from restaurateur Paul Kahan (he also owns the popular Avec and The Publican), attracts chic diners lured by dishes like warm sepia noodles, wood-grilled sturgeon and, lest you still have a red meat hankering, a short rib burger and fries. The room is modern, the menu stylishly tasty, and the service friendly, yet unobtrusive."
Most advisors recommend restaurants with the option of a small-plate menu and a bar - if it's that kind of lunch. And try to keep a few pointers in mind: take care of the check (if you were the party inviting) ahead of time, don't drink more than one glass of wine, and don't text or take calls during the meal.
Even if you're brand-new, you can still find places to take a client without going outside your budget; it just takes a little searching.
Follow us on Twitter @incdotwell.