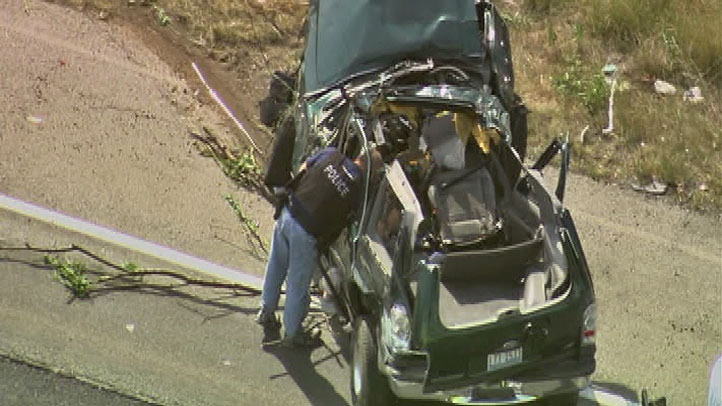 A three car crash on Interstate 57 through Markham Thursday afternoon was the result of two people fleeing the scene of a southwest side robbery, police said.
The crash involved three cars in the southbound lanes of I-57 near 159th Street, police said. The wreck forced both directions of the interstate to be closed and caused major traffic delays.
Two people were airlifted from the crash site and suffer serious injuries, while five others were taken to local hospitals in non-life threatening conditions, officials said.
The two people who police believe caused the crash are in custody for their alleged involvement in a robbery that occurred at 117th and Western Avenue shortly before the 1 p.m. crash

After being called to robbery, police said they saw a car they believed belonged to the robbery suspects fleeing the area.
That same vehicle was one of the three involved in the crash, officials said.
The suspects are being treated at Oak Lawn's Advocate Christ Medical Center.