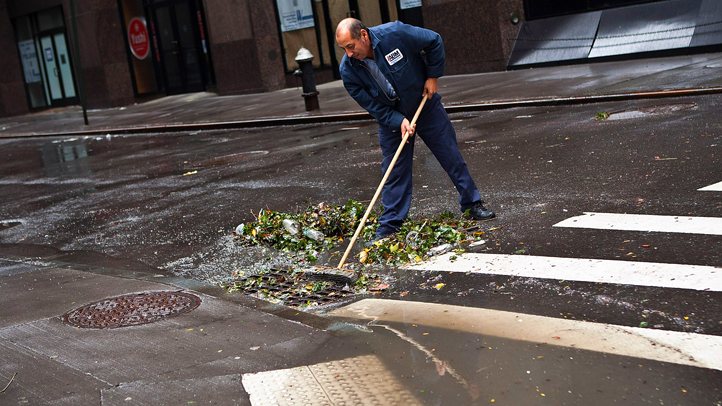 Editor's Note: An earlier version of this story incorrectly grouped Huffington Post and Gawker into the same network. We regret the error.
Hurricane Sandy has claimed another victim: Late Monday afternoon, tech blog Gizmodo tweeted that "the Gawker network is down... [because of the] hurricane."
Twenty minutes later, the site went down.
In addition to the Gawker network, which includes Deadspin, Jezebel, Jalopnik and other blogs that rely heavily on comment sections, content aggregator The Huffington Post, social news organization BuzzFeed and a handful of other sites took a hit. The data center for all these websites is located in Lower Manhattan, which was an area heavily hit by the storm.
Gawker, Deadspin, Buzzfeed and their bretheren are working from Tumblr accounts while they try to repair the main sites servers. Their content is limping along, but gone are the fun, snark-filled comment strings that accompany the stories produced by these blogs.
Sandy has caused at least two explosions (including a Con Edison sub station that erupted just before 8:30 p.m. Monday night), canceled thousands flights and is estimated to affect 60 million people in all. That's about 20 percent of the United States' population.
But to put those figures into perspective a bit and take a closer look at how the storm is really touching people's lives, before going dark, Gizmodo did a roundup of people's cranky tweets about how the storm will impact the arrival of their new iPhone 5s.
This is the sort of social commentary the world is missing out on until the sites go back online.
Until then, storm or not, at the visibility's always good enough for a cheap shot.
David Wolinsky is a freelance writer and a lifelong Chicagoan. In addition to currently serving as an interviewer-writer for Adult Swim, he's also a comedy-writing instructor for Second City. He was the Chicago city editor for The Onion A.V. Club where he provided in-depth daily coverage of this city's bustling arts/entertainment scene for half a decade. When not playing video games for work he's thinking of dashing out to Chicago Diner, Pizano's, or Yummy Yummy. His first career aspirations were to be a game-show host.