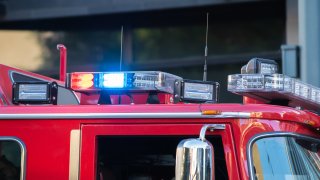 At least five people sustained injuries Thursday evening in a house fire in Chicago's Beverly neighborhood, according to authorities.
The fire was reported before 8 p.m. in the 9300 block of South Oakley Avenue near West 94th Street. Five people suffered smoke inhalation and were transported to the hospital in fair-to-serious condition, the Chicago Fire Department tweeted.
At least two people were displaced following the fire, fire officials added.
Information about what caused the fire wasn't immediately available.
Check back for updates on this developing story.