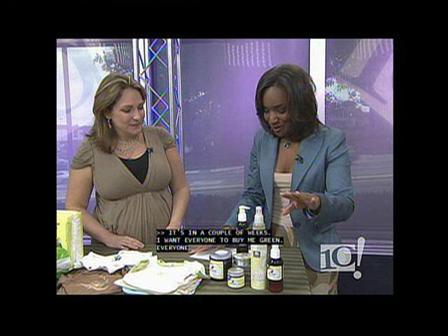 Wednesday evening turned out to be wet, stormy and at times violent.
The National Weather Service issued several Severe Thunderstorm Warnings in the area, the last of which expired at 8:30 p.m.
The storms brought high winds, heavy rain, hail and lightning.
As of 9 p.m., O'Hare International Airport was reporting 90 minute delays and 580 flights canceled. Midway International Airport was also reporting 90 minute delays but no cancellations.
Flood warnings and advisories remain for several area counties overnight through Thursday afternoon.
The following rainfall totals were recorded as of 10 p.m Wednesday:
Chicago: 1.12 inches
Wheaton: 1.8 inches
Geneva: 2.58 inches
Lightning struck a house in Wheaton Wednesday night, sparking a fire that led to injuries to three firefighters. In Schaumburg, a family who'd just moved into their home a couple of weeks ago was woken up by a lightning strike that caused severe damage.

A line of storms, with ominous clouds and heavy rain, advanced from the west quickly during the morning hours. National Weather Service forecasters on Wednesday had nearly all of Illinois, as well as portions of Minnesota, Iowa, Wisconsin, Missouri, Indiana and Michigan in the zone for some potentially severe weather.
On Tuesday, communities in Lake, McHenry, Boone and Winnebago counties were pounded by heavy rain. Conditions appeared to be even worse in southern Wisconsin. The NBC station in Madison, Wisconsin, reported damage to an area elementary school.
National Weather Service forecasters on Tuesday morning canceled a tornado watch issued for northern Illinois as a line of storms to the west weakened and marched toward Chicago. The watch, issued at about 4:30 a.m. and initially set to expire at 9 a.m., was canceled just after 6 a.m. A watch means conditions are ripe for the formation of a tornado.
Classes at the University of Wisconsin-Platteville were canceled Tuesday because of storm damage.

Multiple tornadoes devastated northeast Nebraska on Monday, killing one and critically injuring at least 16.