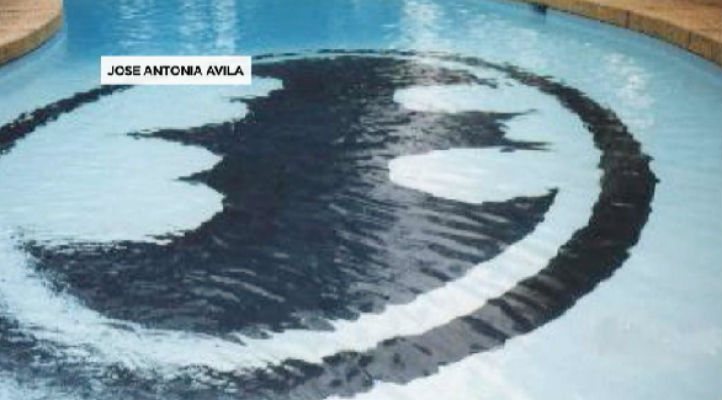 The East Hinsdale estate that gained attention in 2010 after satellites captured an enormous Batman symbol on the bottom of its swimming pool sold in October after 2.5 years on the market.
Cook County property records show homeowners Michael and Jan Emmert parted with $1.18 million for their purchase of the property in 1989.
The backyard pool was emblazed with the iconic Batman logo for their son, now 29, who was in kindergarten at the time, Crain's Chicago Business reported.
"He wore a cape with everything he owned," Emmert, a managing director of Navigant Consulting Inc. and treasurer of Brookfield Zoo, told the publication.
After initially putting it on the market for $2.7 million in 2012, it sold in a three-person bidding war for the final asking price of $1.795 million.
What exactly can $1.795 million in real estate buy these days?
In this case, it's a classic Tudor-style home perched on 1.7 wooded acres. Two staircases travel through the 3,754 square feet to four bedrooms and 4.5 baths. But it doesn't stop there.
In addition to its superhero swimming pool, it's safe to say even Bruce Wayne himself would enjoy the mansion's three fireplaces, detached four-car garage, California sunroom, hot tub, gazebo, gym and full tennis court.
The longtime owners left the large suburban home behind opting to downsize to a downtown condominium on Lake Shore Drive they purchased last year.