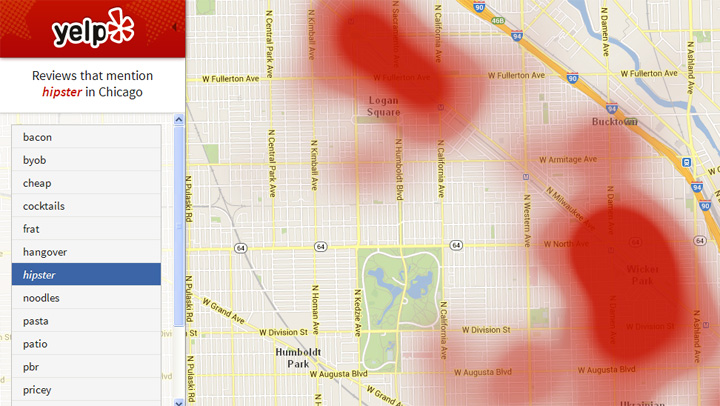 Finding a Chicago neighborhood to hang out in that matches your interests may never have been easier.

Customer review web site Yelp has unveiled a tag-based heat map that allows users to determine neighborhoods of interest based on individual words.

The map collects tags that users have entered in their reviews, and determines the level of "heat." The more tags for the neighborhood, the hotter it appears on the map.

Not surprisingly, Wicker Park and Logan Square are extremely hot areas when it comes to the term "hipsters" -- and "PBR."

River North, The Loop and Near North show up prominently under the "pricey" tag.

And the Near North Side and a small section of Lincoln Park checks in as the hottest spot for "romantic."