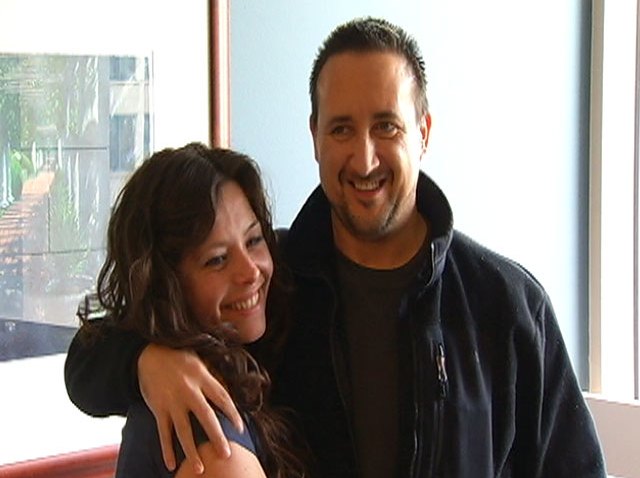 People will be likely telling stories about the Blizzard of 2011 for years, but one man will talk about it as the day he got a new heart.

Vaidas Paulis and his wife Jodi have been living at Northwestern Hospital for months, but finally got to go home Monday, Valentine's Day.

Paulis suffers from heart failure and needed a second heart transplant. He received one in 2004, but it stopped functioning. Time was running out.

"I was completely deteriorating," Paulis said Monday.

A day in January brough good news: doctors at Northwestern Memorial found a matching heart donor.

"It doesn't always come up every day, that you get match on a heart," said Dr. Robert Gordon, one of Paulis' doctors.

But as the heart was on its way to Chicago, the massive Feb. 1 storm struck the city.

"I'm not very emotional, but it was very weird to see all that snow coming down," said Paulis.

His wife admits they were worried.

"We heard the horror stories of all those cars stuck on Lake Shore Drive. And I mean, that would've just been the kicker if we had a heart and it didn't get here," she said.

But the heart made it and doctors successfully transplanted it into Paulis.

As Vaidas Paulis finally heads home on Valentine's Day, he said he's looking forward to taking a shower. The couple also plans to celebrate over a Lou Malnati's pizza.