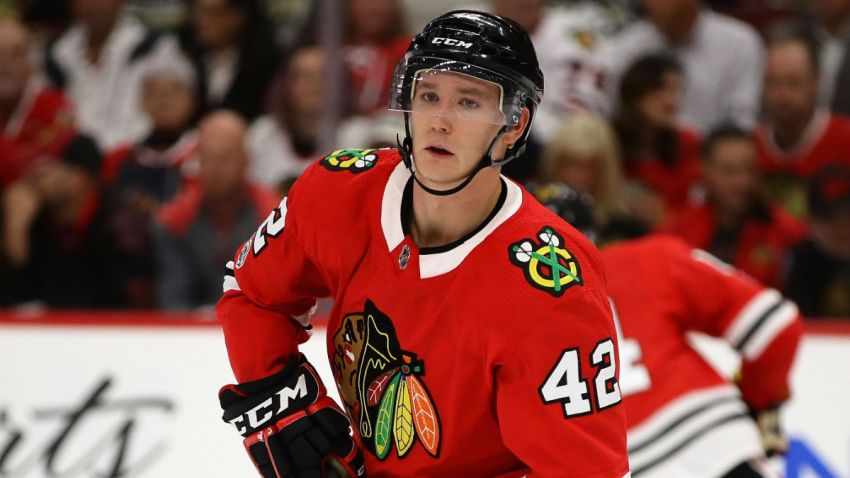 The Chicago Blackhawks are getting ready to play the Minnesota Wild on Thursday night at the United Center, but defenseman Gustav Forsling is fortunate that he will be able to play after a scary incident in the team's last game.
The Blackhawks beat the Montreal Canadiens on Tuesday, and Forsling was on the ice in the triumph. During the game however, he was near the net when a shot rang off the crossbar, and it struck him right in the face:
Forsling was at the Blackhawks' morning skate at the United Center on Thursday, wearing a full face shield and sporting 15 brand new stitches that were used to close a cut in his mouth, according to media reports.
The defenseman is expected to play when the Blackhawks play the Wild, with puck drop scheduled for 7:30 p.m.