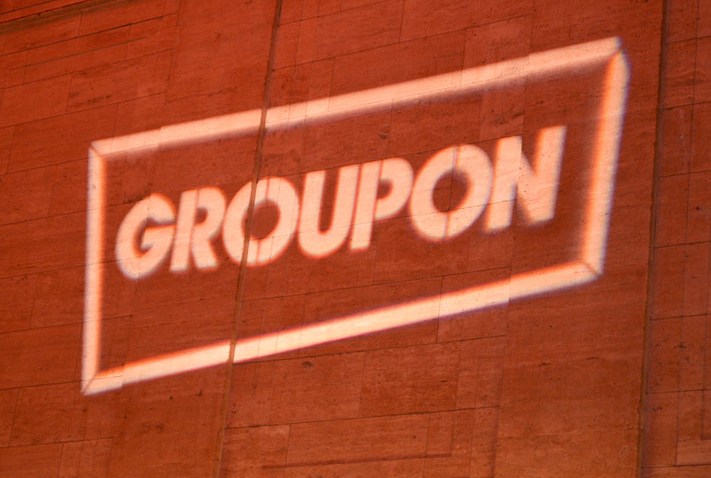 True to its word, after the market closed on Wednesday, Groupon reported its earnings report as a public company. And, welp, what Groupon is saying is kinda what we've known all along: The company is losing money even though revenue is climbing. Stocks reflected that and the company lost 15% of its share price at the end of trading.
Here's what Andrew Mason said in a release, which, of course, doesn't really touch on that:
Groupon had a strong fourth quarter and we finished 2011 having helped 250,000 local merchants across 47 countries grow their businesses while saving Groupon customers billions of dollars. We will continue to invest in new services and tools that help our merchant partners be more successful and drive local commerce around the world.
It sounds like Groupon's merchant partners need all the help they can get to be more successful. Sameet Sinha, an analyst at B. Riley & Co. told Crain's "the number of active customers came in short... that means not enough people are buying Groupons."
Could it be that, gee, maybe Groupon went public too early? Perhaps. Consider, for just a moment, when Google tried to buy Groupon and the deal slinger amazingly turned them down. Was that sealing Groupon's fate? Or did Groupon merely feel that Google couldn't possibly pose a threat?
At this moment in time, it looks like maybe both trains of thought are correct. As dailyfinance.com points out, "Google's Offers doesn't appear to have had much of an impact [on the daily-deal sector.]" But maybe those trains are going to crash at the station because whereas Groupon has been brash and spunky, Google has been the Kung Fu master, only striking when necessary. Google was founded in September of 1998 and waited until August of 2004 to go public -- which is roughly twice as long as Groupon waited. In other words, Google waited until it was a necessity for Internet users before going public. People couldn't do without it. (Let's also throw in Facebook, who waited eight years to go public.)
In contrast, there have been many Groupon clones. Google's wasn't the first, and it certainly won't be the last. But Google started before the dot-com bubble burst -- it could have been brash as well and tried to cash in on its fortune. But you know what? Google wasn't the unstoppable force that it is today when it was only three years old.
So is it unfair to say that Groupon rushed to market and even its own management is unsure of its long-term growth? Maybe. But remember these two facts:
Before Groupon's IPO, $810 million was paid out via stock purchases to CEO Andrew Mason and many of its investors. They left $136 million to grow the business. Which number here is larger?
On Wednesday, Groupon reported it's losing money, even though revenue is climbing.
David Wolinsky is a freelance writer and a lifelong Chicagoan. In addition to currently serving as an interviewer-writer for Adult Swim, he's also a columnist for EGM. He was the Chicago city editor for The Onion A.V. Club where he provided in-depth daily coverage of this city's bustling arts/entertainment scene for half a decade. When not playing video games for work he's thinking of dashing out to Chicago Diner, Pizano's, or Yummy Yummy. His first career aspirations were to be a game-show host.