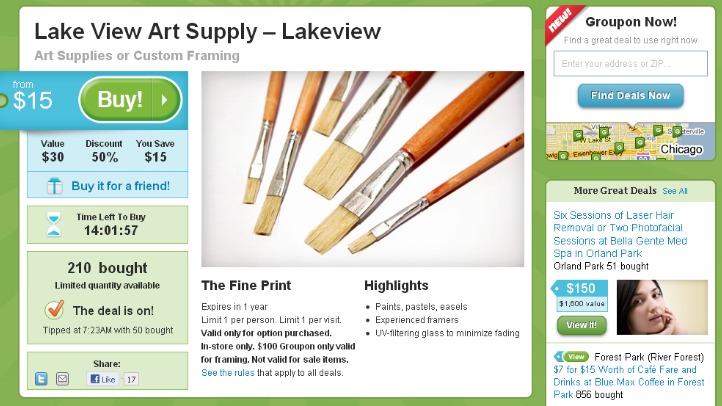 Groupon has a lot of competitors, but a new name has broken into its hometown, with an advantage: Blackboard Eats does not collect any money from its customers.

Chicago is the fourth city for the company's launch. Also, a few offer differing opinions on whether the Groupon daily deal model benefits its customers – a debate that's probably going to persist for a long, long time. Read on:
Today's deal: 50% off art supplies or framing at Lakeview Art Supply.