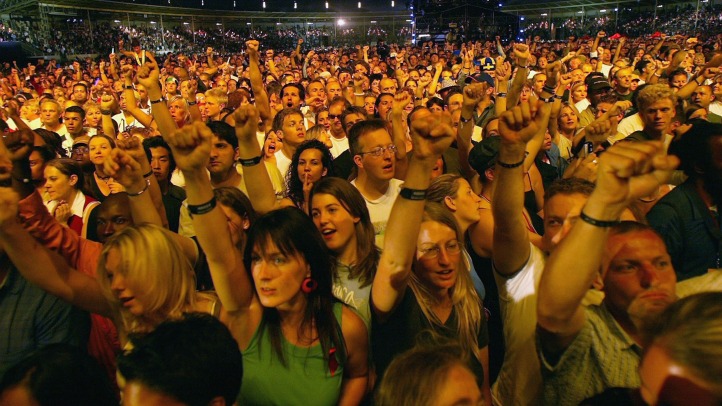 The summer concert season may get a little better. At least, when it comes to seeing a light at the end of the tunnel for daunting ticket prices.

Groupon and Live Nation Entertainment, Inc. announced Monday that they have a formed a joint venture to develop a new online ticketing deals channel, GrouponLive.

The Chicago-based deals site and Los Angeles-based Live Nation say GrouponLive will offer discount deals on concerts, theater, arts, sports and other live events. It will serve as a local resource for Live Nation events and clients of its global ticketing business, Ticketmaster.

This is good news if you want to catch Def Leppard in Tinley Park this summer – perhaps in time to hear something from the upcoming release of their lullaby rock album for babies.

Live Nation Entertainment Inc., the country's largest concert promoter – and a public company (NYSE: LYV) – reported a 17.4 percent increase in its first quarter revenue and a narrower loss thanks to growth in its ticketing and festivals businesses. Sales of $849.4 million in the quarter ended March 31 are up from $723.4 million a year ago.
Ticket sales are improving due to the growth of the economy, but have been hindered by gas prices.

The improvements were driven by Live Nation's concert business, which accounted for more than half the company's revenue. With strong ticket sales by U2, Prince and Lady Gaga, its concerts division saw a 10.1 percent uptick in revenue to $449.3 million, from $408.1 million a year ago.
"With unprecedented access to Live Nation's expansive roster of performers and events, GrouponLive will be the destination for exclusive live event deals," said Andrew Mason, CEO of Groupon.
Guy Oseary advised the deal. He sits on Groupon's advisory board and works with Live Nation on behalf of performance artists he manages - Madonna, for example.