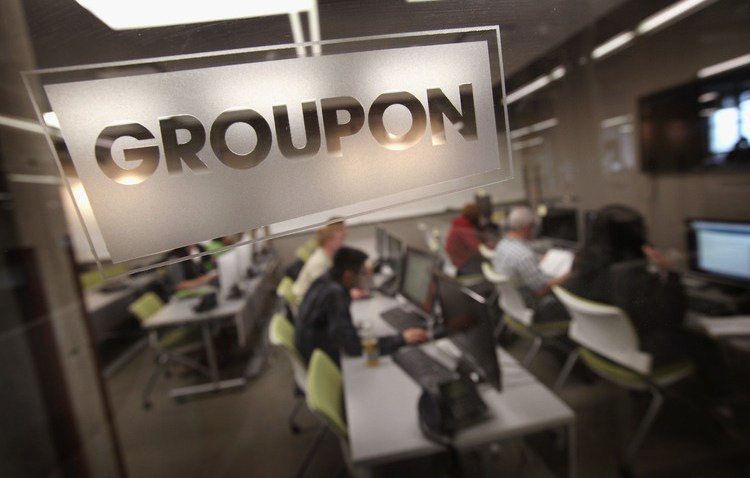 It may or may not be the best metric to use to gauge Groupon's success, but the company's stock is at $2.90 as of press time. You probably have more in change in your pockets than what the company's worth on the open market.
The company's Q3 wasn't so hot -- it reported a net loss of $3 million -- which means it basically broke even per share. Which isn't great, but at least it's a form of traction, or could be based on what happens from here.
Castle Groupon is continuing its usual assortment of moves here and there, which, well, makes sense since it's become a huge international company. Anything it does will seem somewhat random since there's so much the company is involved with in so many different corners of the planet. Management is promising investors that international performance will improve, but who the heck knows. Anyone can promise anything to anyone -- it's only what actually happens that matters.
The company does seem serious about change, but when has that not been true? This time, Groupon has announced on Wednesday that Kal Raman, the company's senior vice president of global sales and operations has been named chief operating officer. It's a role that's been vacant since Sept. 2011, and it's Raman's second promotion since he was hired on in April as senior vice president of the Americas and then promoted to senior vice president of global sales and operations in August.
"We are already seeing progress in Europe and Kal will be instrumental in leading our company," Mason said in a Wednesday statement.
Leading how and to where, though?
Well, this much is clear: Not to become Amazon. In the company's quarterly conference call, Mason said:
"We built something that fits squarely into our core customer value proposition of the discovery of curated offers and carves out a unique space in the retail e-commerce sandbox… We neither need to nor do we want to try to out-Amazon Amazon. We'll never be about comprehensive product selection, but our skills at curating unbeatable offers are clearly resonating with our customers."
"Unbeatable offers," is, of course, PR claptrap, of sorts. There have been increased reports of Groupon deals gone awry -- though, to be fair, how many news stories are going to be written about Groupon deals gone well? -- from the spa in Rocklin, California whose deal allegedly left customers "injured and even deformed" to the rash of malware emails that are hijacking Groupon's email layout to spread digital nastiness that can harm your computer.
So, again, where is Groupon lead to and how will it get there? Because it seems to be having more of the same. More of the same problems and more of the same talk about what it's doing to fix it.
David Wolinsky is a freelance writer and a lifelong Chicagoan. In addition to currently serving as an interviewer-writer for Adult Swim, he's also a comedy-writing instructor for Second City. He was the Chicago city editor for The Onion A.V. Club where he provided in-depth daily coverage of this city's bustling arts/entertainment scene for half a decade. When not playing video games for work he's thinking of dashing out to Chicago Diner, Pizano's, or Yummy Yummy. His first career aspirations were to be a game-show host.