After nearly 50 years as a staple in Chicago's Greektown neighborhood, the Parthenon has announced that it is permanently closing.
Signs posted on the doors of the restaurant, located at 314 S. Halsted St., this week announced the news to customers.
"We want to thank you for your support over the years and for the wonderful memories," the signs read.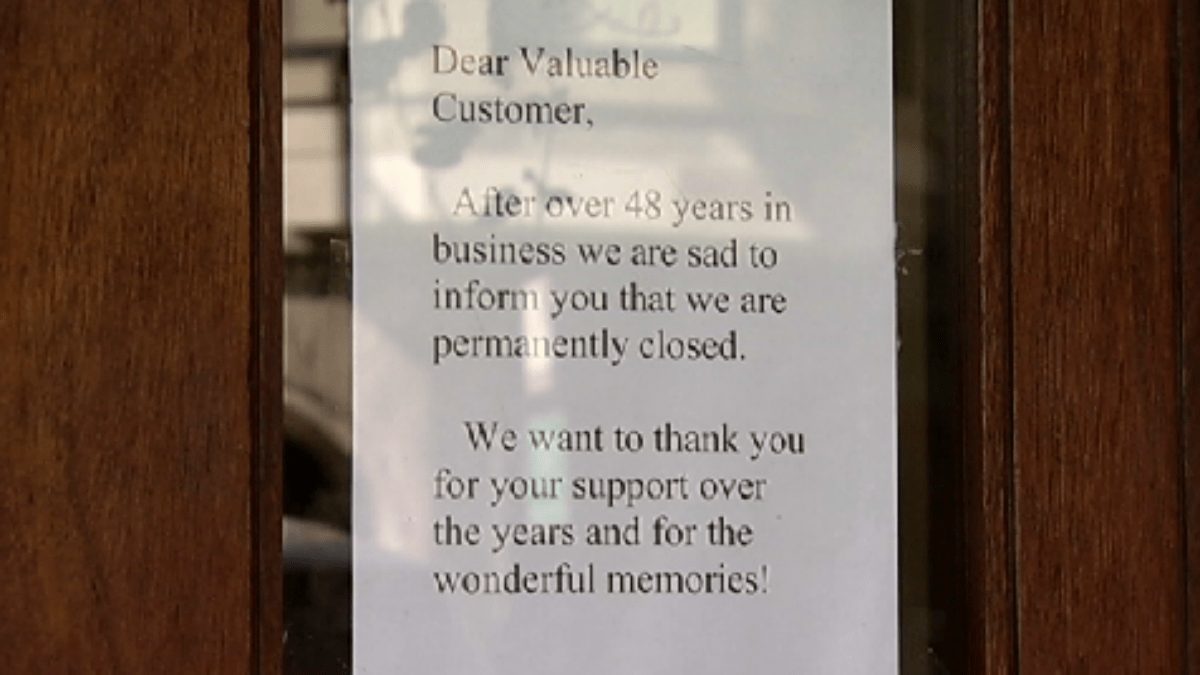 The Parthenon, known to many as the originators of the tableside practice of lighting cheese on fire, shuttered Monday, according to Eater Chicago.
The restaurant could not immediately be reached for comment to reveal why it suddenly shut down.
The eatery was temporarily closed in April after failing two health inspections for violations that included live roaches in the kitchen and rodent droppings in the basement. At the time, co-owner Joanna Liakouras said the restaurant had been closed for a "couple of weeks" while they remodeled the kitchen.
On its website, which appears to have been taken down following the closure, the restaurant bills itself as "the city's oldest full-service, classic Greek restaurant."