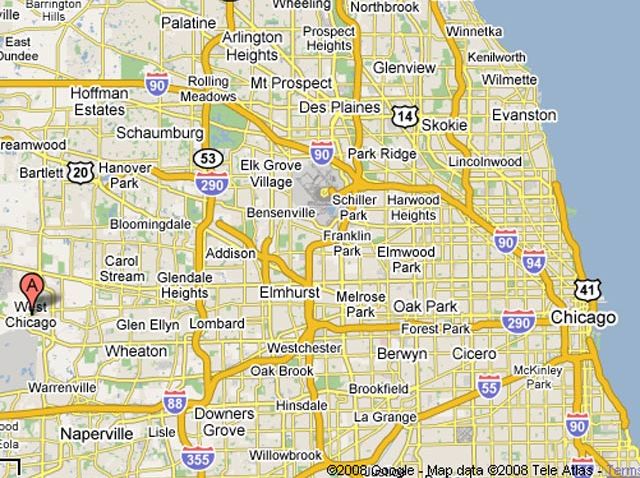 For two years before Wednesday night's fatal shooting in an Oak Brook parking lot, 20-year-old Canadian Demetry Smirnov had been using the Internet to harrass and threaten 26-year old Jitka Vesel, Dupage County prosecutors said.

But what's just as disturbing is how he not only used the Internet to find her apartment in Westmond, but took it one step further.

"He also purchased a tracking device," said Dupage County State's Attorney Robert Berlin. "And put the tracking device underneath her car and was able to use the internet and the GPS in order to track everywhere that the victim was going."

Those kinds of live tracking devices are available for about $300.00 at stores like U-Spy in Logan Square.

"It's pretty easy. You don't have to be computer-savvy to use these things," said Private Investigator Theresa Cheriachangel.

The GPS device goes inside a metal box, with a super-strong magnet on it. Stick it to the underside of a car, and let the information flow: exactly where the car is, how fast it's going, even how much battery's left on the device, so the stalker knows when to replace it.

"If you want to check what the person's been doing yesterday, it'll give a report. Time of day, where they stopped...," explained Cheriachangel.

Police say the out-of-work computer technician used this technology to track Vesel to the parking lot, where he shot her 11 times.

Cheriachangel said the only way to ensure your car is clean, is to search thoroughly: both physically, and with a debugging tool that picks up radio frequencies.

"Virtually anybody can have it on their car without even knowing it," she Cheriachangel.

Illinois currently doesn't have any laws on the books specifically barring someone from using GPS technology, though someone installing something on your vehicle could be cited for another infraction, like breaking and entering or tampering with private property.