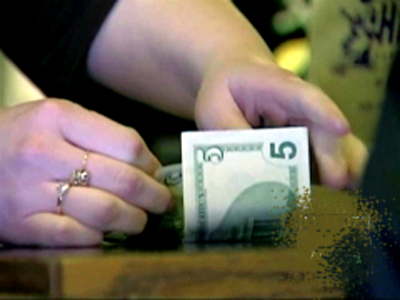 The Chicago Bears got burned on their decision to sign Ray McDonald to a contract after the defensive end was once again arrested on domestic violence charges this week, and in a press availability Wednesday, team chairman George McCaskey addressed criticisms of his team's handling of the situation.
"We thought we had safeguards in place," McCaskey told media members at the Bears' OTA practice at Halas Hall. "I've asked myself that question a lot: 'What more could I have done? Is there somebody else we could have consulted with? Should I have taken more time to make a decision?' I don't know. We thought we had a good structure, a good support system."
"The overriding emotion for me was sadness. Sadness for the child. Sadness for the mother," he added.
McCaskey played a pivotal role in the decision to bring McDonald to Chicago, meeting with the lineman after he was released by the San Francisco 49'ers following a string of arrests and accusations. After the meeting, McCaskey expressed confidence that McDonald was a changed man, but his faith in him was left unrewarded after his latest run-in with the law.
Despite the situations' outcome, McCaskey is confident that the team handled everything properly with the McDonald signing.
"Well, one positive is that's a word that can be used, to come out of this is that the process that we've set up has been reinforced and, in the end, worked," he said. "As I said, we had safeguards in place. Ryan came to me for permission. So we have reinforcement of that process. I just need to make a better decision."
As for whether or not the situation has caused him to re-evaluate GM Ryan Pace's job performance, McCaskey emphatically endorsed the executive.
"Not al all," he said when asked if this situation affected his trust in Pace. "We have complete confidence in Ryan."