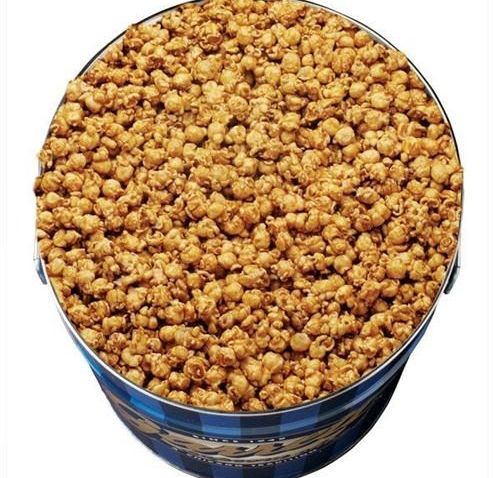 What could be better for a Garrett Popcorn lover than getting it for free?

Helping to celebrate Chicago's 175th birthday, the city's popcorn chain gave out complimentary, treat-size servings of their CaramelCrisp flavored popcorn from 11 a.m. to 2 p.m. Friday at the several shops:

625 N. Michigan Ave.
Navy Pier food court
Merchandise Mart (2nd floor)
26 W. Randolph St.
4 East Madison St.
27 W. Jackson Blvd.
737 E. 87th St.
O'Hare International Airport (Terminals 1 & 3)
Northwestern Station/Ogilvie Transportation Center

Garrett Popcorn has called Chi-town its home for more than 60 years.

"We hope popcorn fans across the country will join us in this celebration of our beloved hometown," said company spokeswoman Melissa Mikolajczak in a statement. "Chicago became a city in 1837. 112 years later, Garrett Popcorn arrived to make the city a little sweeter with CaramelCrisp. We look forward to the next 175 years in Chicago!"