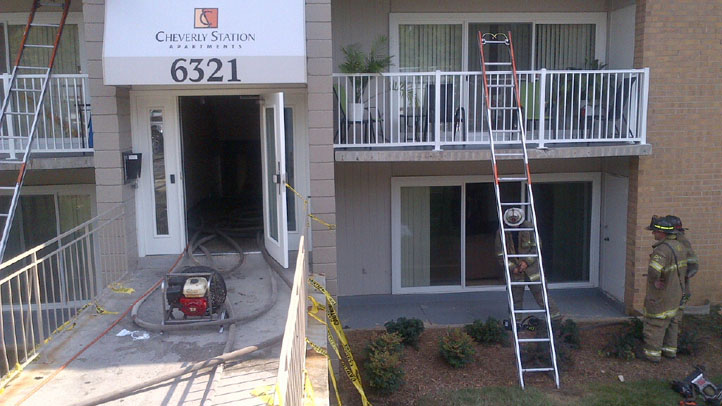 After being honored by the president at the White House on Monday and getting the day off on Tuesday to rest, the Chicago Blackhawks will hit the ice on Wednesday night when they take on the Winnipeg Jets at the United Center.
The two teams just played on Saturday afternoon, with the Hawks taking a 5-1 victory. Brandon Bollig had a goal and an assist in the game, and the Hawks rode the momentum of a three-goal second period to the triumph.
There are a couple of interesting storylines to keep an eye on in this game from a lineup standpoint. For the Winnipeg Jets, they will be starting Chicago native Al Montoya in the game. He entered the game in relief of Ondrej Pavelec when the two teams met on Saturday, and in his career against the Hawks he has a 2.99 GAA and an .893 save percentage in three career appearances.
The Jets also haven't announced whether or not sniper Evander Kane will be in their lineup. He did participate in the morning skate for the Jets, and said that he wants to play, but no confirmation has been given, and he will be a game-time decision.
As for the Hawks, there was a report from TSN's Bob McKenzie that the Hawks may go with seven defensemen in their lineup tonight to give more opportunities for Patrick Kane and Marian Hossa to skate. That report seemed to be backed up by this tweet by Mark Lazerus about which forward could be getting the boot:
Playing only once in a five day span does give a coach a bit of leeway to tinker with the lineup as he sees fit, and Morin is probably a good candidate to get a day off. Despite being sheltered in his zone starts, Morin hasn't produced much in recent games, and when push comes to shove, Sheldon Brookbank has been more valuable than Morin recently. Getting Rozsival into a game is important for the Hawks, but with Brookbank playing so well, this seems to be a good way to do it.
Key to the Game: Stay Aggressive Against Puck Carriers
One of the biggest factors in the Hawks' easy win over the Jets on Saturday was that Winnipeg wasn't able to get very many quality scoring chances. They tried all sorts of different tactics to get good zone entry and possession against the Hawks, but they were often stymied by aggressive back-checking and good defensive positioning in the process. They did outshoot Chicago in the game, but too often those chances were one-and-done affairs.
Fast forward to Monday, and the scene was completely different. Not only did the Jets incorporate a lot more speed into their game, but they also managed to get more quality opportunities in a 4-2 win over the Detroit Red Wings. The Wings seemed almost shell shocked throughout the game, as the Jets ended up with 47 shots on goal.
For the Hawks, that offensive outburst by the Jets is one that they can't afford to allow happen to them. Likely the impetus behind Quenneville's decision to dress seven defensemen, Chicago needs to be disciplined along the blue line to prevent the Jets from getting into the zone easily to set up their offense, and guys like Niklas Hjalmarsson and Brent Seabrook will have to be on top of their games if the Jets are willing to settle for an attack involving lots of shots from the point.
Jet to Watch: Andrew Ladd
Ladd's four goals and eight assists may not be the most impressive numbers ever, but over the last three games, he has really been lighting it up for Winnipeg. In those games, Ladd has one goal, three assists, and 10 shots on goal, and played over 20 minutes of ice time in two of the contests.
He has also been showing off his defensive prowess too, racking up three hits and two takeaways in Monday's win over the Red Wings.
That kind of two-way ability is always tough for a team to match up against, and so the Hawks will need to be especially vigilant as Ladd returns to Chicago for the first time in over two years. In that game, he had zero points but did have five shots on goal in the Jets' 4-3 loss.
Blackhawk to Watch: Marian Hossa
After getting off to a relatively slow start to the season, Hossa has really gotten his game into gear lately. In the Hawks last four games, Hossa has two goals and four assists, and has racked up 12 shots on goal as Chicago has gone 3-0-1 in that stretch.
Part of the reason that Hossa has taken a step forward has been his comfort level with his linemates. Jonathan Toews has taken plenty of the defensive pressure away from Hossa with his excellent play of late, and Patrick Sharp's aggressive style has seemingly boosted Hossa as well.
If the top line can take advantage of last change to get favorable matchups, look for some big things out of that line on Wednesday night.