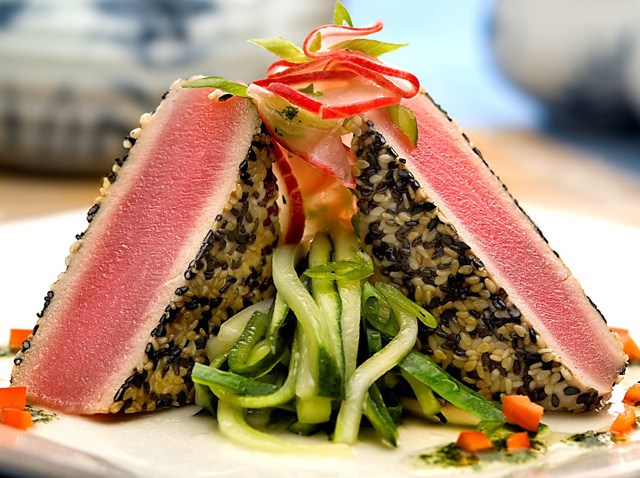 The Chicago Blackhawks will continue their Eastern Conference-heavy schedule on Tuesday night when they take on the Florida Panthers in South Florida.
Like their game against Dave Bolland and the Toronto Maple Leafs on Saturday, the Hawks will also be facing off with some familiar faces when they take to the ice in Sunrise. Brian Campbell, who the team signed to a seven-year contract in 2008 and subsequently traded in 2011, has five assists in eight games for the Panthers this season, and has been arguably the team's best defenseman since he arrived on the scene.
Two other Hawks from the team's 2010 Stanley Cup run also make their current hockey home in the Miami area. Kris Versteeg, who was dealt to the Maple Leafs following that championship, has two goals and two assists for the Panthers this season, and Tomas Kopecky has zero points and 20 shots on goal despite averaging nearly 16 minutes per game so far during the campaign.
Finishing off the former Blackhawk contingent with the Panthers is GM Dale Tallon, who constructed a big chunk of the Hawks' roster before being relieved of his duties before the 2009-10 season in favor of Stan Bowman. Tallon's regime was responsible not only for drafting both Patrick Kane and Jonathan Toews, but also engineered the free agent signings of players like Campbell and Marian Hossa before his ouster.
Unfortunately for Florida, Tallon's vision for their roster hasn't yielded the same kinds of results that it did in Chicago. The Panthers won the Southeast Division title in the 2011-12 season after a slew of free agent signings over the summer before that campaign, but they crashed back to Earth last season and haven't gotten off the mat yet, currently sitting in last place in the Atlantic Division.
As for the Hawks, they will be looking to build on some of the momentum that they generated against the Leafs. Not only did their offense finally come to life in scoring three goals in the second period of that game, but the team's defense also did a great job of limiting scoring chances by a Toronto offense that has been potent in the early going this year. In the end, they only allowed 20 shots, and ended up winning by a 3-1 margin.
Key to the Game: Don't Let Up On Offensive Pressure
One of the things that has marked the early stages of Chicago's season has been their inability to maintain consistent push on offense during games. Whether it's a third period letdown, or coming out of the gate slowly, the Hawks seem to be having some difficulty in maintaining the high tempo and high possession style that they thrive upon.
The Panthers should be a good team for the Hawks to flex their muscles against. The Panthers have been outshot in six consecutive games, and have allowed 3.6 goals against per game this season, which is the third-worst total in the league. In addition, they have only scored 2.1 goals per game, which is 25th in the NHL this season.
If the Blackhawks are going to get back to their high-intensity ways, the Panthers are a good team to start against.
Blackhawk to Watch: Niklas Hjalmarsson
Long known for his penchant for blocking shots and responsible defensive play, Hjalmarsson has unveiled a new wrinkle to his game this season in the scoring department. He is tied for second on the team in scoring this season, matching Hossa's five points, and also has a plus-6 rating, which is the best on the team.
If there is a Blackhawk who is a key to initiating the team's excellent transition game on Tuesday night, it is Hjalmarsson, who has gotten a lot more aggressive with both his stretch passes out of the defensive zone, and also in finding open forwards while set up in the neutral zone. If he can keep up this nose for offense that he's displayed early on this season, then he could be en route to having a career year for a team that has come to appreciate him for his contributions on the other side of the ice.
Panther to Watch: Tomas Fleischmann
There are plenty of hockey players who have fought through some huge adversity to play in this league, such as Minnesota Wild goaltender Josh Harding after his diagnosis of multiple sclerosis, and Fleischmann has gone through his own struggles in that regard. Back in 2011 while he was with the Colorado Avalanche, he was having a monster run with the team, scoring 21 points in 22 games. After feeling shortness of breath, he was diagnosed with a pulmonary embolism (a blockage of an artery in the lung), and was forced to miss the rest of that season in what had to be a terrifying experience.
Fortunately for Fleischmann, he made a full recovery from his scare, and is currently the Panthers' leading scorer in his third season with the team. He has seven assists in the team's first nine games, and even though he only has one goal despite taking 28 shots on net, he is a catalyst for an offense that is trying to overcome the team's porous defense.