Funeral arrangements were announced Wednesday for a Chicago Fire Department diver who died while trying to find a missing boater in the Chicago River on Memorial Day.
Visitation for Juan Bucio, 46, will start at 3 p.m. Sunday at St. Rita, fire officials said, and go until 9 p.m. The funeral takes place at noon on Monday at the church. A Full Honors Burial will follow at Mt. Auburn Cemetery, 4101 S. Oak Park Ave., in Stickney.
Chicago's fire and police departments on Wednesday led a procession in honor of Bucio from the Medical Examiner's Office to Blake Lamb Funeral Home, where firefighters were waiting to salute the ambulance as it entered the parking lot.
Firefighters Lead Procession for Diver to Funeral Home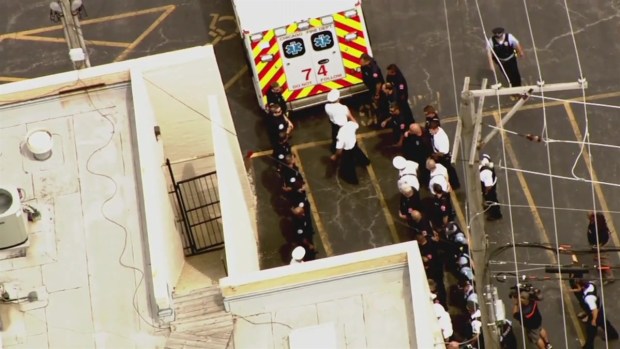 The investigation into how Bucio died continued Wednesday, as authorities combed over video of his last moments to try and figure out what went wrong.
Bucio was among the first responders called to a report of a person missing in the Chicago River near the 2600 block of South Ashland Avenue at around 8 p.m. Monday night, authorities said.
At some point, Bucio's dive partner looked back and Bucio was gone.
Sources said that by the time rescuers reached him, Bucio was unresponsive. First responders attempted CPR before he was taken to Stroger Hospital, where he later died, officials said.
An autopsy for Bucio is listed as pending, while investigators are now looking at his dive tank and interviewing everyone else who was on that call to the river.
City Mourns Death of Chicago Fire Department Diver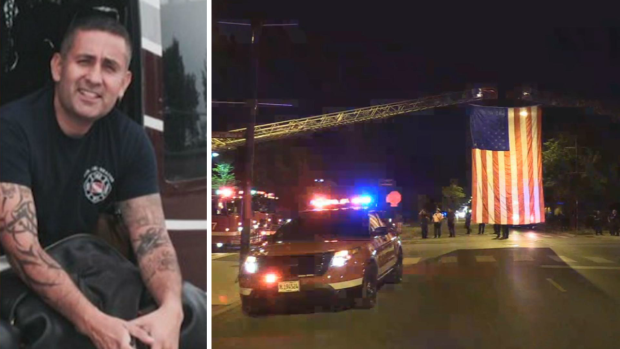 Two other divers were injured in the incident, but were treated and have since been released from the hospital.
On Tuesday, emotional colleagues shared their memories of Bucio, who joined the fire department in 2003, and has been on the dive team since 2007. He is survived by his two sons, ages seven and nine, and nine siblings, including a brother who works for the Chicago Fire Department, and a sister who works for the Chicago Police Department.
CFD Diver Dies in Rescue Mission
"Our kids went to school together," said the CFD's John Metzger. "I feel for them," he continued. "They should know their father always talked about them. That's what hurts the most."
"He was a great partner in the water, a great rescuer," Deputy District Chief Ron Dorneker said. "I can't say enough about this man as a father, family man, friend, coworker. He was the best."

The search for the missing boater, 28-year-old Alberto Lopez, remains ongoing.